Choosing restaurant bar stools is a distinct process from selecting stools for personal use in a kitchen.
When outfitting a restaurant, several factors should be considered to ensure the stools are practical and functional for your business needs.
In this article, we'll discuss the various types of restaurants and suggest the most suitable stools for each type, as well as the required seat height and other essential features to consider before making a purchase.
Casual Dining vs Fine Dining Restaurants
First, let's determine which type of restaurant you run. There are typically two types. Which one do you run?
Casual Dining Restaurant
These types of establishments are more focused on ambiance and menu variations, but the food is brought out quickly and the customers typically only stay up to 30 minutes. Examples of these places are Panera Bread, Noodles & Company, Zoe's Kitchen, etc.
Chairs — Casual restaurants typically have chairs that are easy to clean, as they expect customers to come in and out pretty quickly.
Look for stools — that are easy to clean like all wood, upholstery such as vinyl is easy to wipe down, and all metal or a combination of metal and wood.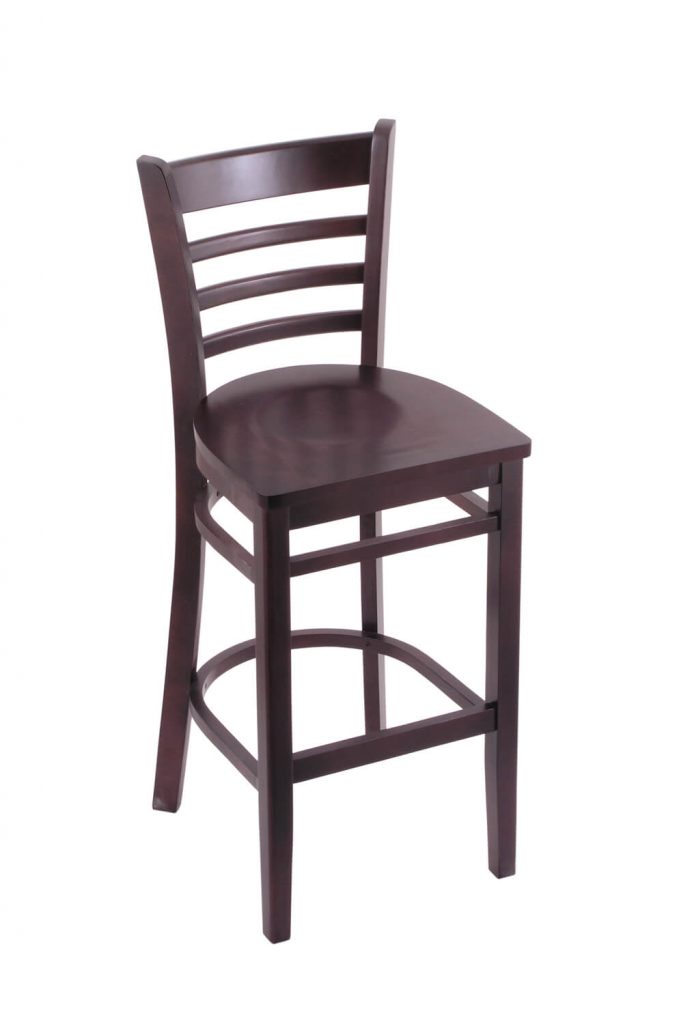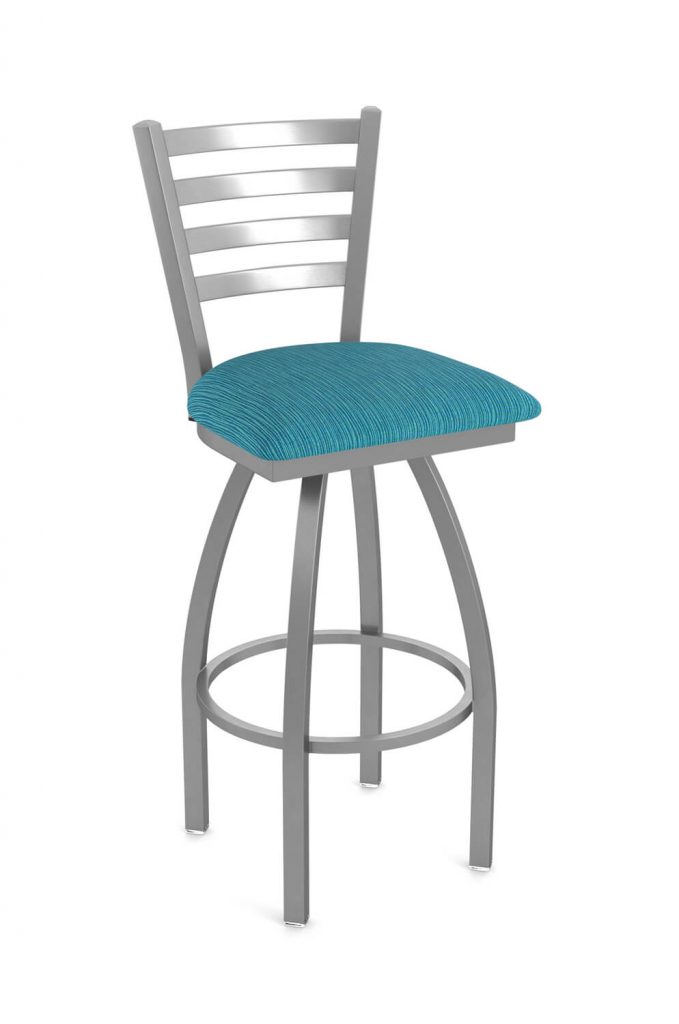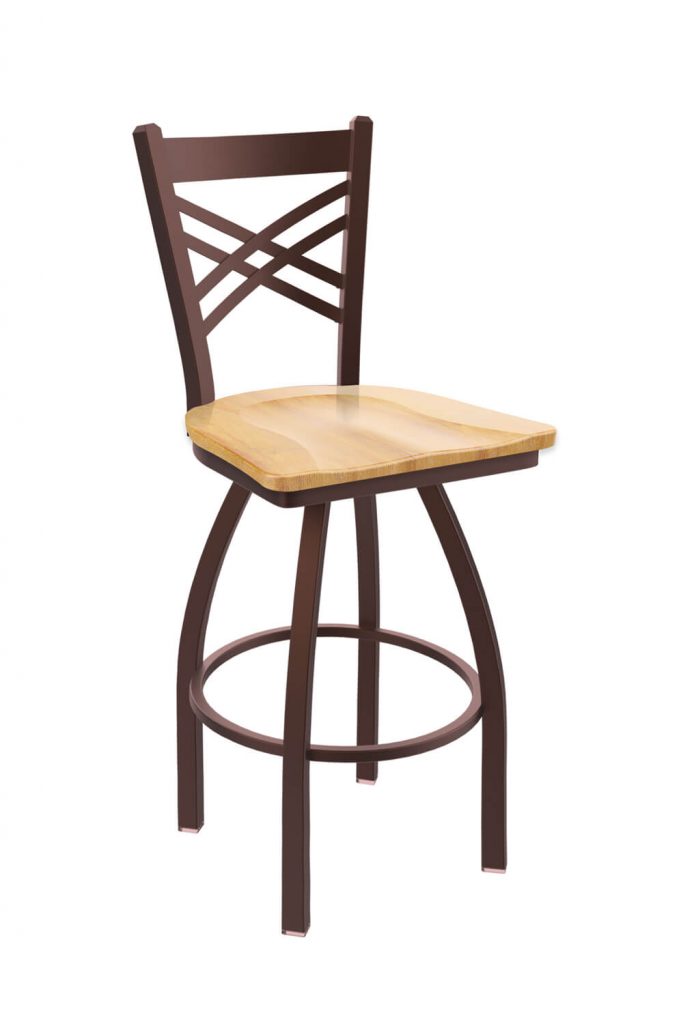 Fine Dining Restaurant
Fine Dining creates more of an experience for the customer and includes fancy cutlery, expensive wine, and chef prepared meals. Typically customers stay an hour to 2-hours. Examples of these places are Ruth's Chris, The Capital Grille, Olive Garden, etc.
Chairs — Fine dining restaurants have chairs that focus on comfort to keep the customer there for longer so they can order more wine and dessert.
Look for stools — that have enough padding to where it doesn't feel like you're sinking into the chair, have fully upholstered backs, and include Crypton performance fabric or leather. Both are very durable, but Crypton performance fabric feels warmer to sit on than leather. It depends on the room temperature in your establishment and the look you're going for. Vinyl is also good. Make sure to find vinyl that has texturing so it has a rich look.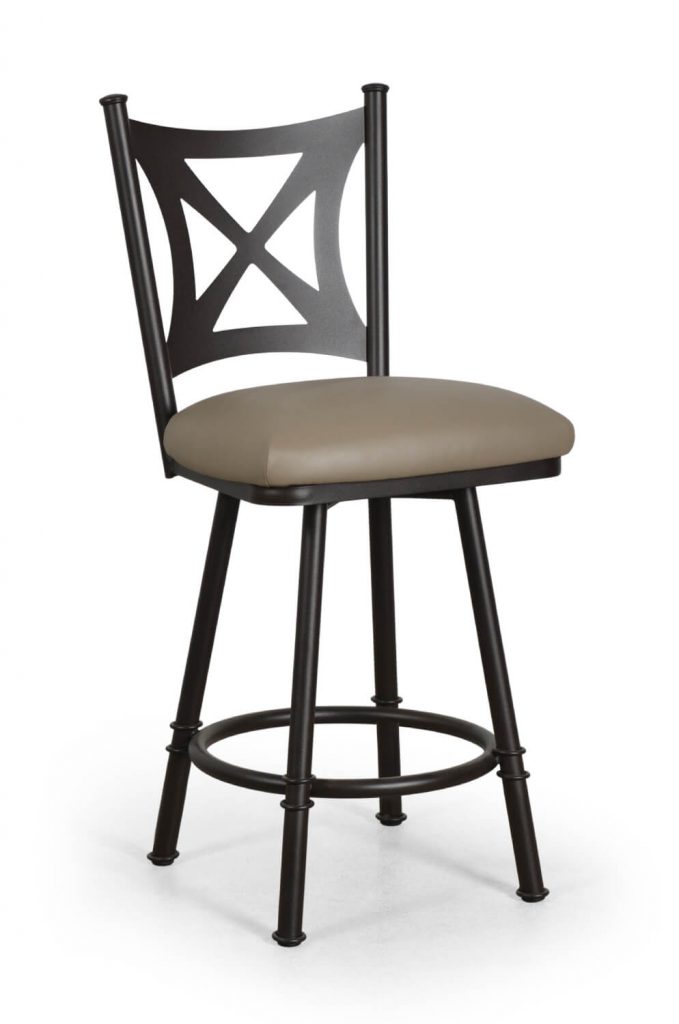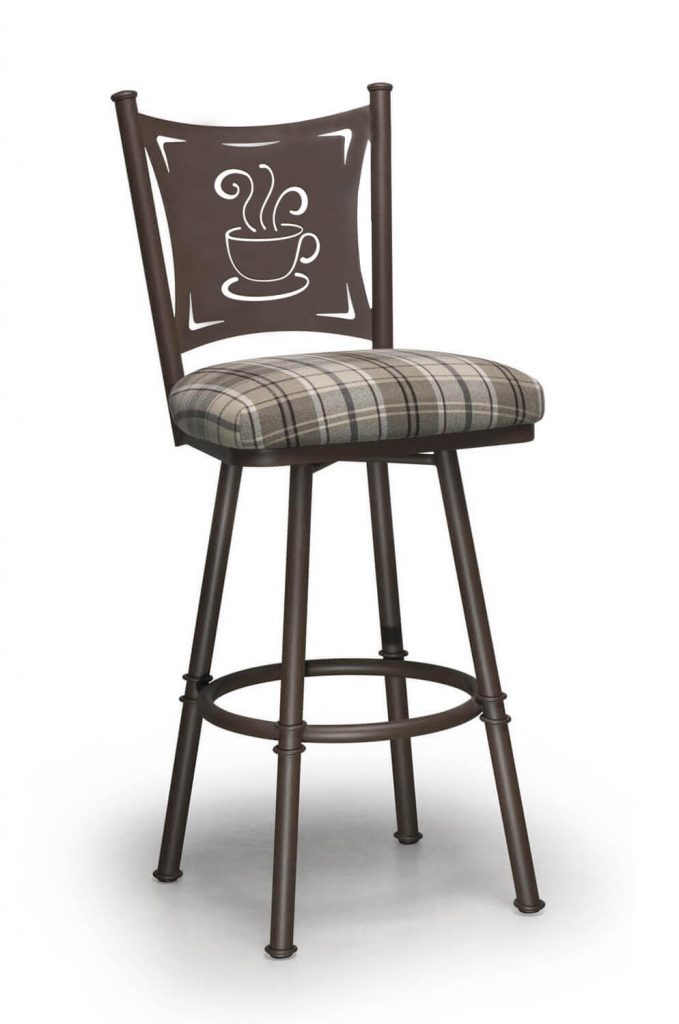 What to Keep in Mind When Purchasing Commercial Bar Stools
Seat Height
Let's first look at seat height because this is going to be most important aspect. There are essentially 3 main seat heights, but there can be a lot of in-between numbers.
If you haven't built your counter for your bar yet, we recommend building it at 36 inches high because this is the easiest height a customer can slide into.
If you're working with an existing counter, here are the heights to follow along to:
Learn more about seat heights here.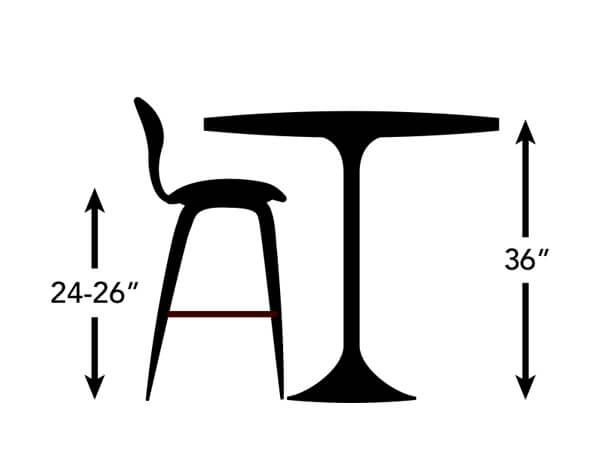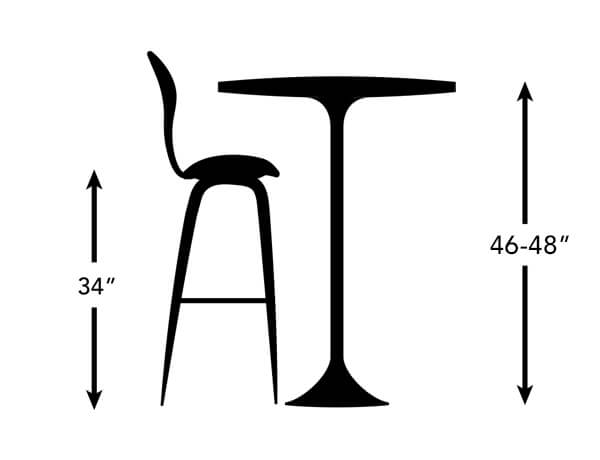 Back Height
Now that you have an idea on the seat height, you need to determine if you want a backless stool, one with a low back, or a high back.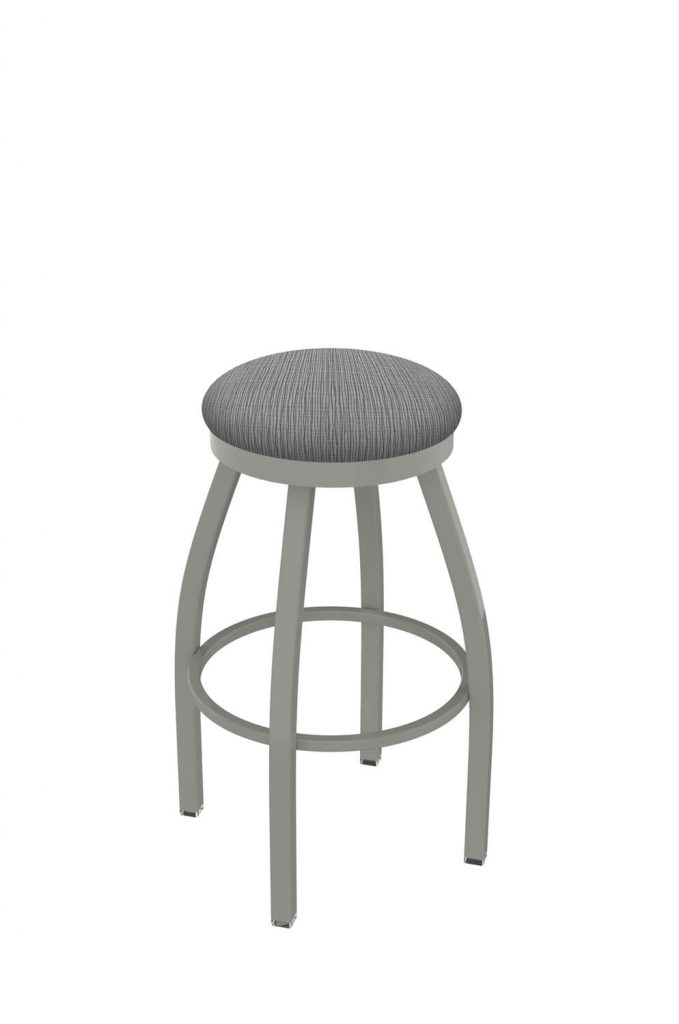 Backless Bar Stools
Bar stools without backs are best suited for casual dining restaurants because:
Customers can quickly get in and out of them.
They don't have a back which can bang into the counter.
It's easy for the customer to see the sightlines of the entire restaurant.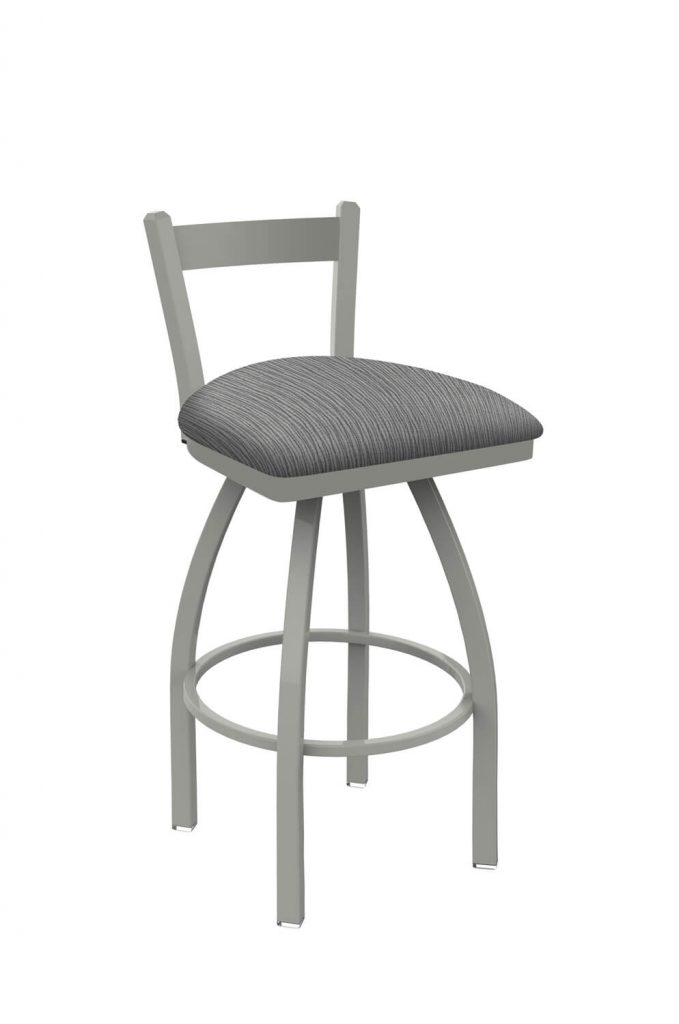 Short / Low Back Bar Stools
A good compromise is a short / low back bar stool. This bar stool type is suited for both casual and fine dining restaurants, depending on the style and colors of the stool.
Low backs are ideal because:
Customers can quickly get in and out of them.
They don't obstruct the view to the bar.
Bussers can more easily clean around the table than with a stool with a full back.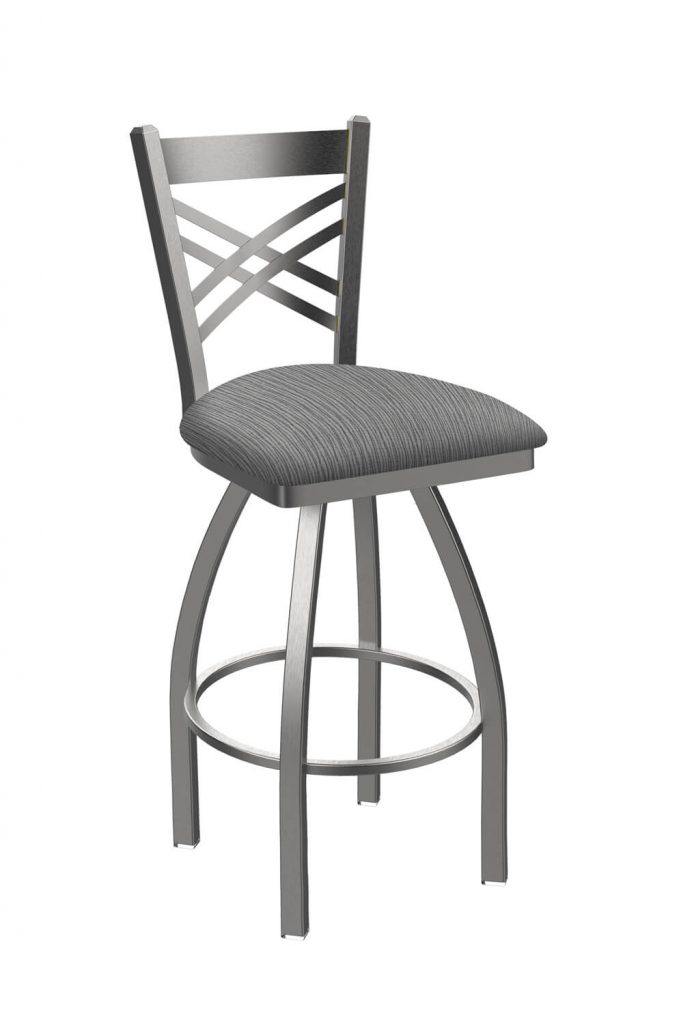 Mid-to-High Back Bar Stools
Bar stools with full backs like this one offer the customer the ultimate in comfort. This type of design is best suited for fine dining restaurants or for casual restaurants wanting comfort.
High backs are ideal because:
They're overall going to be more comfortable and allows the customer sit back and relax.
Are more safe to the general public because of the full back.
Weight Capacity
You don't want to overlook a bar stools weight capacity. If you do, your investment may collapse right in front of you and you may even have a lawsuit on your hands.
Weight capacity means the weight that the bar stool can hold.
Our Trica bar stools, which are ideal for fine dining restaurants, are all commercial grade and have a weight capacity of 250 lbs.
Most of our metal Holland bar stools here have a weight capacity of 550 lbs which is incredible! These are made of solid steel.
If you need a higher weight capacity, look for our Big and Tall Stools that carry 750 lbs of weight.
Seat Width
The width of the seat is a determining factor when thinking about comfort vs space.
If you have the space or your goal is to keep the customer there longer, we recommend a wider seat. Our big and tall collection has bigger seats.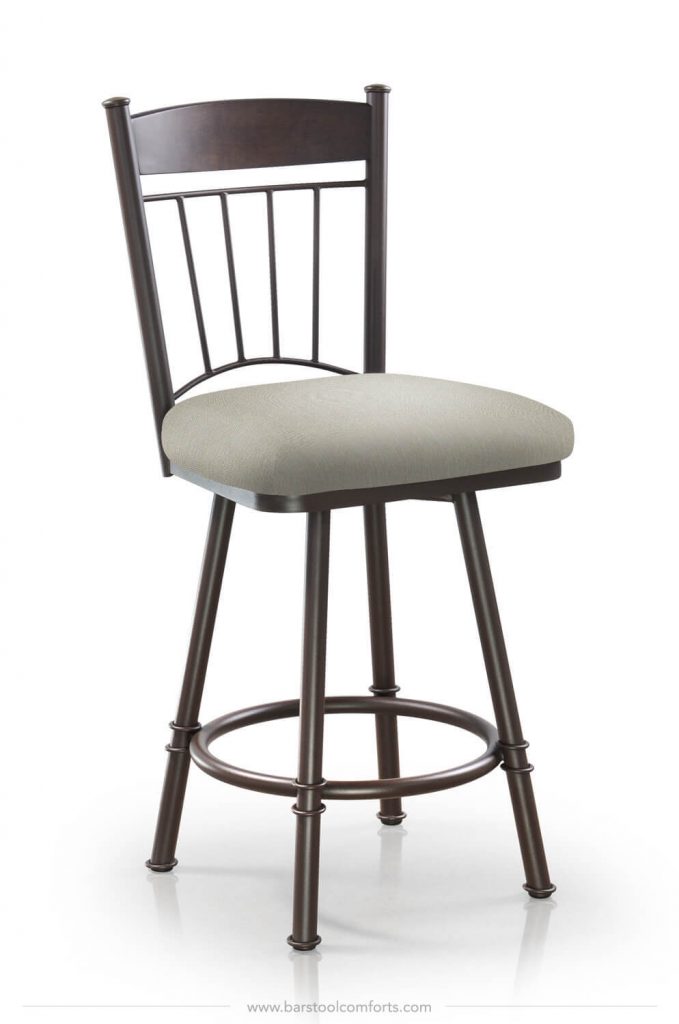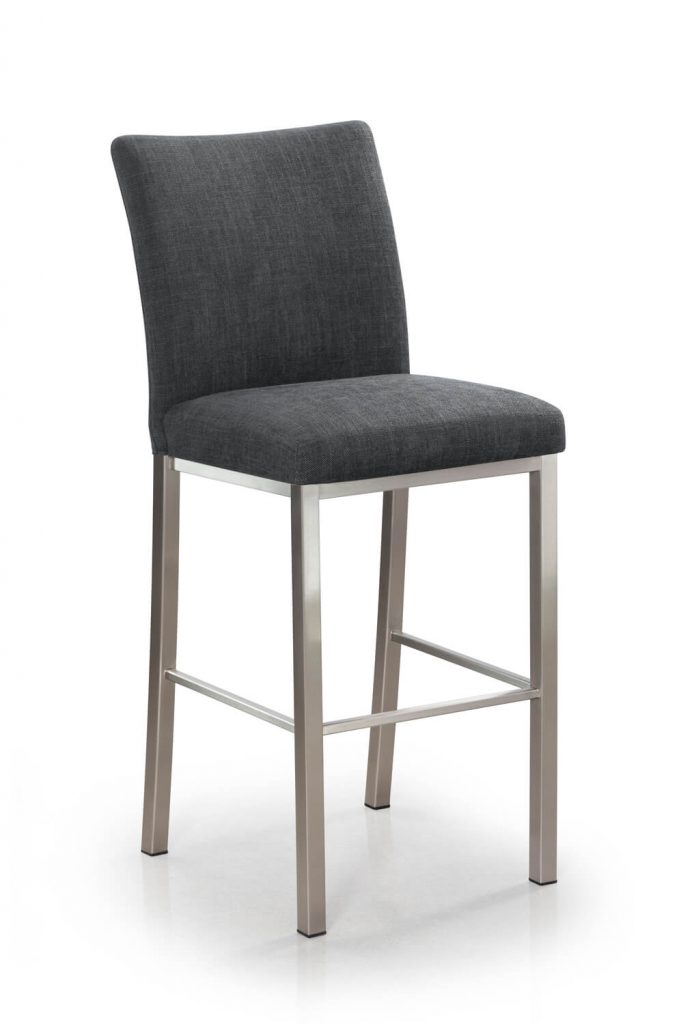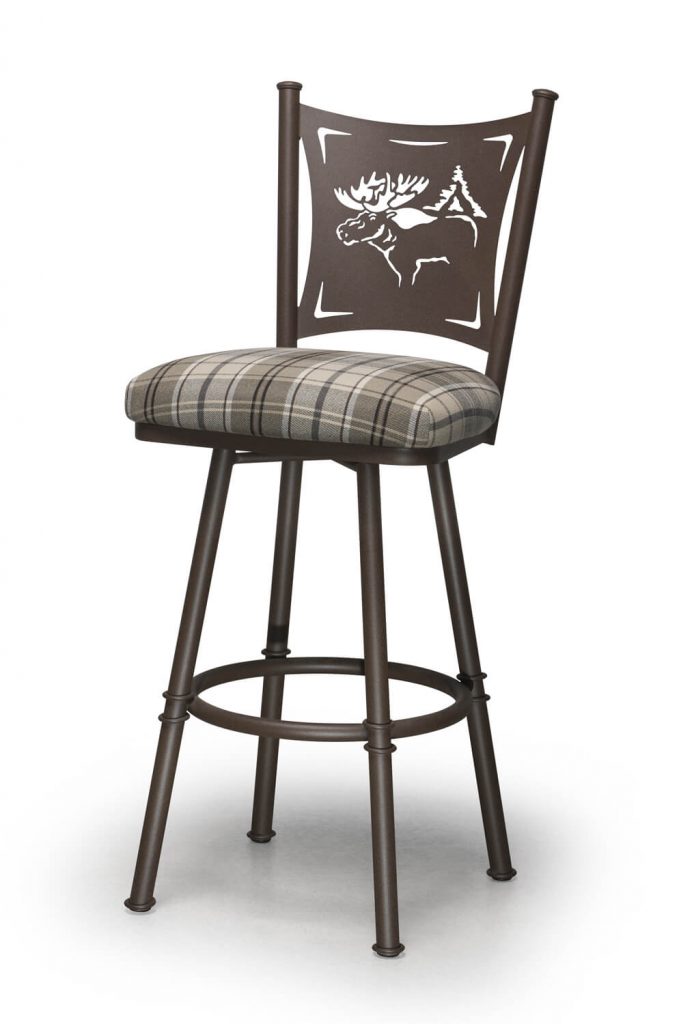 Typically if a bar stool's seat width is 19″ or greater, that is considered a wide seat.
If you don't have space or your goal is to get customers in and out quickly, we recommend a narrower seat.
Narrow seats can still be comfy, but we recommend to NOT go less than 10″ on a seat width. That is just too narrow and uncomfortable. Not all of your customers will be size 0's. Keep that in mind.
Overall Width – Arms or No Arms
For casual dining restaurants, arms are typically omitted and this is because:
These stools are harder to get in and out of.
When you have a large overturn of customers in one day, more things can go wrong.
Arms are more likely to bang into the counter.
Customers can overlook the arms and spill everything.
It's a headache you don't want.
For fine dining restaurants, arms can be a pleasure when the stools are properly spaced. The customer will be able to sit back, watch the TV, or converse with their friends. Bar stools with arms also convey that the restaurant is going to be higher quality as they put in the thought to include arms.
Shop commercial-grade bar stools with arms here.
Swivel
Easier to get in and out of than a stationary / non-swivel stool.
Easy for the customers to interact and talk with friends as they can swivel to the left and the right quickly and easily.
Easier for the bussers to position the stool towards the front of the bar at the end of the day.
Non-Swivel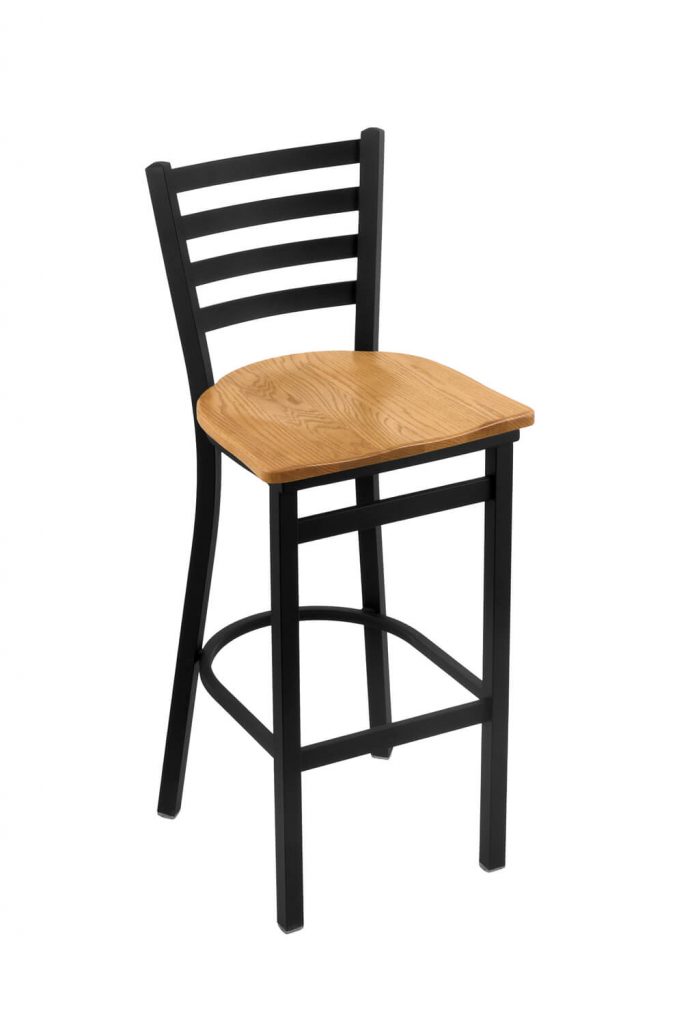 Safer for teens and kids because the bar stool doesn't move.
Create an orderly and neat look to the space.
Will not bump against the counter because this stool can't swivel.
Summary
Now that you narrowed down which features you need, start shopping!