Your friendly neighborhood barstool experts.
Barstool Comforts offers strong, comfy barstools and décor, friendly service, and free design advice. Founded in 2009, Barstool Comforts is based in Orlando, Florida. Our goal is to give you online shopping with an old-fashioned, personal touch. —
Who we are:
Hi there, I'm Deborah, Barstool Comforts' interior designer. Joseph and I started working in furniture over 20 years ago. I did design, and he did customer service. We loved the work, so in 1999 we opened our furniture store: Dinette and Barstool Village. The store started small and has grown to house over 450 bar stools, plus dozens of tables, chairs and other pieces of home décor. Stephanie, a web developer, joined us in 2009 to start BarstoolComforts.com. We created Barstool Comforts to bring our design knowledge and the experience of friendly neighborhood service to the internet.


What we mean by friendly neighborhood service:
We're keen on making sure you're a happy customer because that's how we like to be treated when we go shopping. We only offer strong, well-crafted stools that we've quality tested in our showroom. Most of our stools are customizable and built to order. We also provide free interior design advice, just as we've always done in our store. If you have any questions about color, fabric, style — anything — I'm personally here to help you. You can call, email, and even send a picture of your interior and I'll help you design your room.
What else?
We triple-check every order to make sure you get the right products in your shipment.
We believe in answering emails quickly and doing what we promise. We're pretty old-fashioned when it comes to service.
Oh, and we love to cook healthy dishes and have dinner parties!
Our mailing address:
Barstool Comforts
P.O. Box 470715
Kissimmee, Florida 34747
Fact Sheet
Who

Deborah, Stephanie and Joseph, plus the Barstool Comforts staff
What

Durable, well-crafted barstools, and old-fashioned service!
Where

Orlando, Florida
Why

To bring the experience of friendly neighborhood service to the internet
When

24/7 online — we answer calls and emails between 9 a.m. and 6 p.m. Eastern, seven days a week.
Giving Back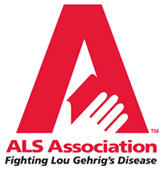 In 2003, Deborah lost her dear mother to the disease of ALS. She was unable to eat or drink because of her inability to swallow due to muscle deterioration and had to be fed through a tube. This dreadful disease currently has no cure. Because of this, we wanted to do something for the ALS Association to help them find a cure. We don't want anyone to have to suffer as her mother did. We donate to the ALS Association a few times a year through Barstool Comforts. Click here to learn more about our story. Click here to visit the ALS Association website.
What Our Customers Are Saying
"Love my barstools, this is the second order I have placed, great quality and very sturdy. Also, I ordered several other barstools online before I found Barstool Comforts. The others were so cheaply made, there is no comparison to the quality of Barstool Comforts for the price."

— Tim from Florida
"As a Construction Engineer I can attest to the structural integrity of the stools I first saw and the ones I purchased. Fit and finish are perfect, nicely welded, even powdercoat, nice hardware, heavy vinyl, easy assembly. No issues. These are the best stools for the money."

— Jeff from Colorado
"Deborah is an awesome individual to work with in every way! She is responsive, attentive, keeps in touch, and lets you know what is going on with current specials if you haven't ordered yet! Honestly, I have worked with many representatives and she ranks among the top! If I could check every reason for buying, it was an excellent experience from beginning to end."

— David and Jo from Indiana
"I found the Amisco Ronny barstool locally; however, there were a lot of complaints about the store. The customer service was not so good, so I looked online to see if I could purchase directly from the Amisco site. That's how I found your website. After calling you with a few questions, I felt more confident ordering from you than my local store. I love my barstools! (might be ordering another one). They were delivered earlier than expected and the quality is wonderful. Just what I wanted! Thank you."

— Deborah from Florida
"What made me buy from your company really was more than just a prompt response (which is HUGE in my book so kudos to you), but also the knowledge of product and user-friendly website. We LOVE the bar/count-stools! The color is perfect (thank you Deborah for the reassurance on the color we chose). I did make a joke though, that the company should send instructions on how to remove all the bubble wrap! Assembling the stools were much easier than unwrapping. /grin/

All joking aside, we applaud the very detailed packaging of the bar/counter stools. Your packing/shipping dept. made sure NOTHING was getting scratched or broken during shipment and it's very much appreciated. Over all, amazing company, superb customer service and phenomenal packing/shipping department. Highly recommend Barstool Comforts."

— Corey from Florida
So, what's on your mind?
Send us a note with the form below. Thanks for reading and talk soon!