We believe in protecting the environment that we work and live in.
How we protect you: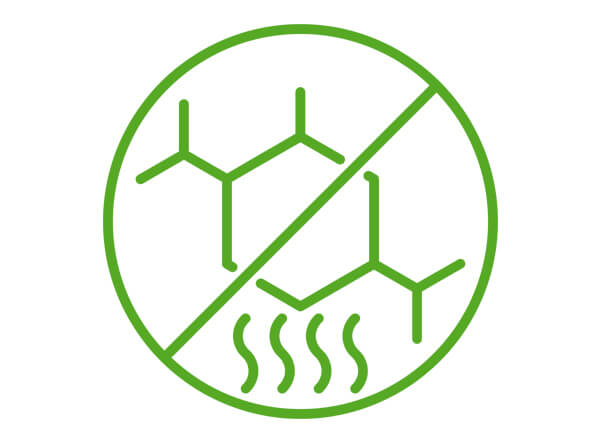 Lead & V.O.C. Free
Volatile Organic Compounds are known to cause dangerous environmental erosions to the Ozone layer. Zero V.O.C's!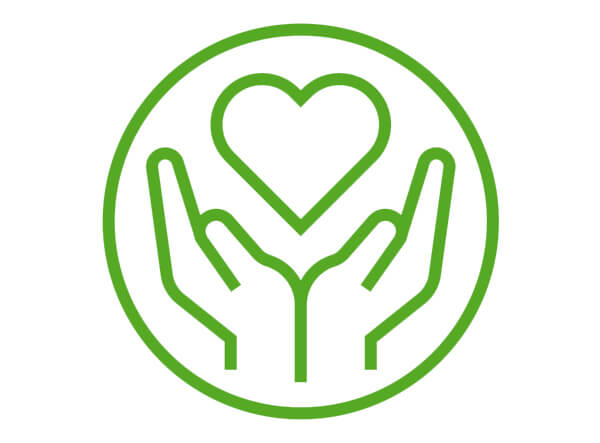 Ethically Sourced
We take a proactive approach in protecting the environment by using renewable wood and materials sourced in the USA and Canada.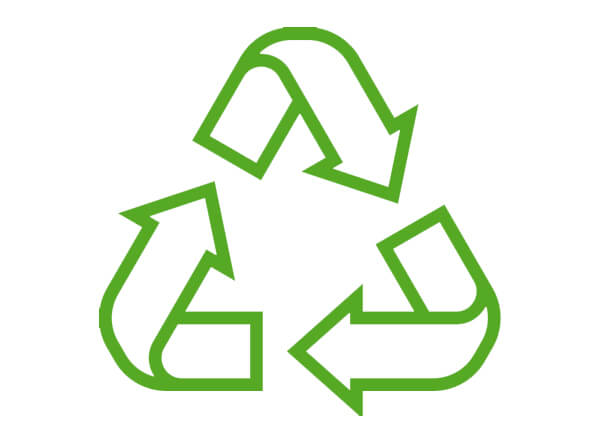 Recycled Materials
Recycled materials require less processing and fewer resources which in turn helps reduce waste.
Sustainable Furniture
Our furniture is made to last, and that's the way it should be. We truly believe in less waste and to do that, we work with high quality furniture manufacturers that use solid wood, durable steel, quality fabrics and leather.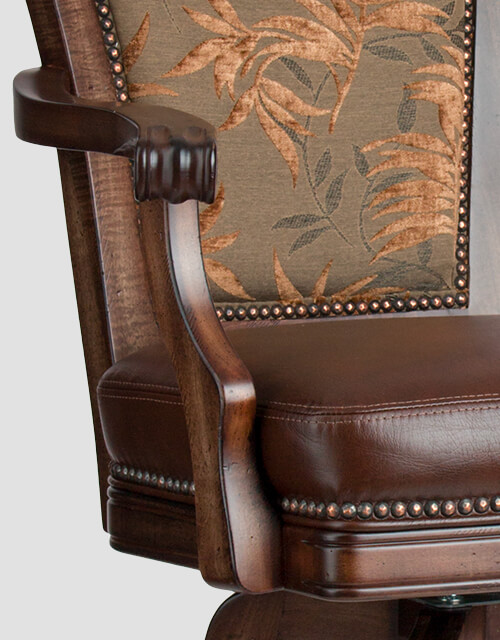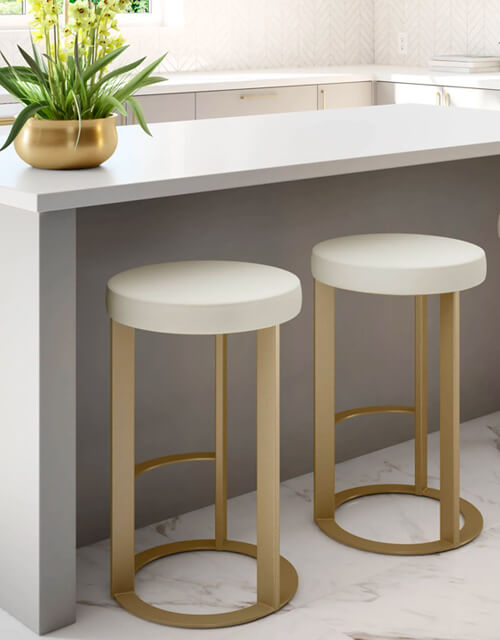 Can be altered years later.
Most of our furniture can be altered years later, helping you keep the chairs you love. For example, when you move and your island requires a different seat height — you don't have to purchase new bar stools. Simply order a new base at your desired height. Or, if you want to change the seat cushion on a stool to another color, the seats come off and you can order new seat cushions or recover it yourself. This helps you save money and reduces landfills.
All of our brands work to protect the environment and practice sustainability.
What each brand does:
Amisco / Darafeev / Fairfield Chair / Holland / Leathercraft / Trica / Wesley Allen
Amisco
When you acquire an Amisco product, you are demonstrating your commitment to helping protect the environment.
Our furniture is guaranteed to last, with durability and beauty that span generations.
We use environmentally friendly processes, from the first phase of the manufacturing process until the last. We recycle production rejects.
We avoid overpackaging and use packaging made from recycled and recyclable materials.
Always concerned about limiting its environmental footprint, Amisco has completed and continues numerous initiatives to reduce its energy consumption.
Darafeev
Darafeev has a long history of commitment to preserving and protecting our vital natural resources and protecting the environment that we work and live in.
We take pride and focus on responsible manufacturing and recycling through many programs and activities throughout our company.
We are focused on producing our products with environmentally sensitive materials, eliminating the waste of materials and energy, while creating a safe and clean environment for our workforce and communities in which we are located.

Mikhail Darafeev Inc. is the only furniture manufacturer that currently employs the use of an ENVIRONMENTAL CATALYTIC RECUPERATIVE OXIDIZER SYSTEM which removes harmful V.O.C.'s (Volatile Organic Compounds) that are scientifically known to cause dangerous environmental erosions to the Ozone layer.
The investment and cost to our Chino, CA. facility was considered necessary for not only allowing Mikhail Darafeev to use the finest quality materials for the protection, enhancement and long lasting beauty in out game room furniture, but also necessary in helping to reduce the International problem concerning V.O.C. damage to the Ozone Layer.
Fairfield
We sell our products throughout United States and in many foreign countries. In order to protect the health and well being of our community, employees, customers and planet, we take a proactive approach to protecting the environment. It is our goal to protect and preserve the environment and its natural resources while designing, manufacturing, and distributing quality furniture products for our customers.
We will also strive to adopt our own standards where laws or regulations either do not exist or do not adequately protect the environment.
Fairfield Chair Company will comply with all applicable federal, state, and local environmental laws and regulations. To achieve this goal, we will: Identify and modify corporate practices which result in hazards to our employees, the general public, or the environment.
We will establish meaningful performance goals for reducing these hazards that are measurable and track our performance with the aim of achieving continuous improvement. Encourage employees to report company practices which may have an adverse environmental impact and suggest modifications which could reduce or eliminate the environmental impact .
Our employees are our greatest asset. Their cooperation is vital to our ability to identify, modify and prevent corporate practices which may be harmful to the environment.
Work closely with governmental agencies, trade associations, community groups and others to develop and implement effective environmental laws and regulations.
We will take all appropriate steps to insure that we meet or exceed all applicable environmental laws and regulations.
Make pertinent environmental information available to our employees, governmental authorities, and the general public. Our goal is to establish a constructive dialogue regarding environmental issues with all interested parties.
Make health, safety, and environmental considerations a priority in our strategic planning for existing and future products, processes and facilities. More info here.
Holland
Holland Bar Stool Co. manufactures all seating products to nationally recognized standards for Fire Retardancy of upholstered materials and foam padding. We use 100% urethane foam with no fillers. This product passes the following flammability specifications:
California Technology Bulletin
FMVSS No. 302
We also recycle leftover cardboard and we avoid overpacking.
Quality Construction Materials
Attention to the smallest detail will always enhance the overall quality of a product. Using heavier gauge steel and full welds. Using quality wood components with glued and screwed construction. Using commercial quality swivels as standard.
Using solid wood seats on every chair and stool. Using a table base and column locking system guaranteeing stability and durability. These and many other design features within our product line truly separates Holland Bar Stool from the competition.
Leathercraft
As a citizen of the world it is prudent and socially responsible to manufacture product in the most efficient eco-friendly methodology possible. It is also good business.
Below find a listing of items that reduce the footprint the manufacturing of our product places on the environment:
Upholstery
We continually strive to increase our efficiency in manufacturing our upholstery with less energy used per unit. We look for materials that we find sustainable or recycled sources.
All Leathercraft upholstery is manufactured in North Carolina which reduces the urban foot print of the energy used to import product from abroad.
Seat and Back Cushions
Seat and back cushions can be specified in materials that are considerably more environment friendly.
Seat cushions contain 20% soy bean oil, which reduces non-renewable components (oil) by 61% and reduces energy consumption by 23%.
Polyester back cushions are manufactured with 100% recycled post consumer materials (soda bottles). Therefore, no new raw materials are committed to the manufacturing process.
The cushion material meets California code TB-117.
Leather
Leathers are available that are vegetable tanned containing no chromium, which are 100% recyclable.
Framing
Over 90% of the lumber used in a frame comes from forests that are renewed and certified and adhere to the Sustainable Forestry Initiative (SFI).
Springs
The springs used in our product are manufactured from steel that is over 50% recycled materials.
Finishes
One hundred percent of our finishes are water based; no solvents are used.
Recycle
Leathercraft recycles: paper, cardboard, leather scraps, wood waste and heat generated machinery.
Trica
We use certified renewable wood
We use solid wood that comes from governmental forests in Quebec, Canada. The management of these forests is based on the Timber Supply and Forest Management Agreement which allows the natural ecosystem to maintain itself. The government guarantees long-term supplies to the forest companies, and in return it requires that they manage the forest responsibly in order to maintain or increase its productivity.
We use recycled and recyclable steel, aluminum, and plastic
Recycled materials require less processing and fewer resources. Technologies are always improving, meaning that recycled plastics and metals are always going up in quality. Depending on the availability and on the suppliers, the steel, aluminum and plastic used by Trica are made from 10% to 80 % of recycled materials. We also recycle 100% of internally generated steel, aluminum foam and plastic scraps as well as all cardboard, paper and glass.
Our paint is lead and VOC free
When you buy a piece of furniture, bring it home, and set it down in a room, it doesn't just sit there. No matter what it's made of, chances are, it's off gassing (or releasing substances into the air). Almost everything off gasses, which isn't necessarily bad, but synthetic materials or those treated with synthetic substances can off gas chemicals which are toxic. Volatile organic compounds, or VOCs, are the most common family of chemicals that are off gassed and have been linked to birth defects, endocrine disruption, and cancer. Trica's steel and aluminum products are protected by a high-temperature baked lead-free powder coating. Zero VOC's! Furthermore, Trica's upholstered seat boards and table tops are produced using low formaldehyde particle boards.
Our products can be disassembled and recycled
Trica products are good eco-friendly furniture and they lend themselves to easy repair, disassembly, and recycling. Our products can be easily taken apart, sorted into their constituent parts, and recycled at the end of their useful lives.
Our furniture is durable and fixable
One of the most important but often overlooked aspects of green products (and this definitely goes for furniture) is durability. If something is tough and/or can be readily repaired, this lessens the chance that it'll end up in the landfill, and could easily save you money in the long run, even if it's initially more expensive. Even recyclable materials if they break (and can't be fixed) require energy and other resources to reprocess and then replace. Durable goods that will last a long time can be passed on from person to person. Even if your style changes and that barstool or chair isn't your thing anymore, a good strong barstool or chair will always be appealing to someone else, while a broken (and unfixable) one won't.
Trica recognizes its responsibility as a global citizen and is continually striving to reduce the environmental impact of the work we do and the products we create. How we impact the environment is also important to us, and environmental considerations are an integral part of Trica's business practices. At Trica, we try to educate employees to make more sustainable choices at work and at home, and we encourage suppliers, vendors and business partners to be environmentally responsible. We believe that environmental protection is a priority for the conservation of precious natural resources and the continued health of our planet.
Wesley Allen
We are proud of our wonderful products, and we must ensure that we use only the greatest materials to create them. We desire not only the best for our customers, but also the best for the environment.
We believe we have a moral obligation to leave this Earth a better place than we found it – harmonizing our company needs with those of the environment.
To avoid pollution, reduce emissions, and not pose a substantial health risk to our employees and community, we use "green" technology powder coating for our finishes. We not only use powder coating, but all of our components, including carton boxes, aluminum, and steel, are also recyclable. We like to provide high-quality products while still being eco friendly.
Powered by Solar Energy
Our Los Angeles manufacturing facility, located in the historic Industrial Goodyear Track, utilizes one of the largest solar energy systems in Southern California.
Zero Emissions
Our zero-emissions, eco-friendly finish bays enhance our position as a leader when it comes to environmentally conscious manufacturing.
Solid Sustainability
By creating eco-conscious products that last through generations, Wesley Allen offers today's consumer a solution that unites beauty and peace of mind.