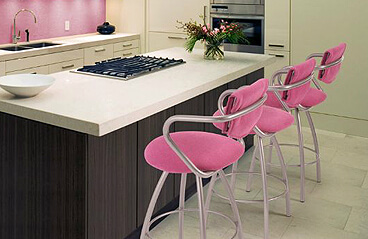 Many people find this overwhelming when coming to this step in decision making. These basic instructions on choosing your colors can be simple and fun!
Contrasting colors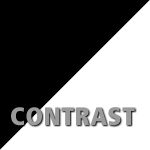 Considering what color the stool should be, it can tie in with the counter top itself or any other fixture in the room as long as it does not clash with the counter. For example, some people may have a black granite counter top and red window treatments and choose to do the stool in a complimenting red. Red does not fight the black and makes a nice dimensional contrast.
If the counter top has a busy pattern, a neutral or a flat color can be used on the stool to bring out a subtle color fleck (a small variation of a light color) in the counter. For instance, a beige metal or wood stain can bring out a beige fleck color in a dark counter top.
Seats are usually contrasting to the stool color (light on dark) or can be all one color. If the counter is busy and yet mostly dark and the room is dark, you may want to lighten the room up with the lighter colors on the stools and yet tie in with the busy counter top or can also tie in with the wall color or any other colors in the room as long as it doesn't fight any colors in the counter top.
If they are wood stools, you can use all one color on the stool or a two-toned combination (seat is one color, backs and legs another). And the same principle would apply as in choosing padded seats (contrasting light and dark).
Metal stools are a popular choice with granite and formica counter tops. The beauty of granite is highlighted by the metal on the stools.
Convey the right style
An all-wood stool can still be used if it is the right style in the room. Granite tops tend to be contemporary, traditional, but can also require a french country look if the room is french country, for example.
Some rooms are preferred to be all neutral colors. It's nice to do shades of two or more neutral colors (light beige, oyster, taupes, etc.). It's uncommon to put two very light shades side by side.
A completely different style of stool can go tastefully in a room such as a contemporary kitchen with a Walton stool as long as the colors tie in when doing this.
If the counter top is light in general, but has a darker fleck color mixed in, a darker metal finish or wood is common on the stool with a contrasting light colored seat. Sometimes a pendant light fixture above the center of the island or counter can be matched to the style of the stool (metal pendant – metal stool). Ornate Pendant light fixtures can match an ornate stool. Straight lined light fixtures with no curves can match a simple, straight line on stools.
For stainless rooms
If the kitchen has a lot of stainless appliances, stainless finishes on stools can be a nice addition to the room as long as they are not too close together. Too much stainless can look industrial and makes for a colder look, but can be warmed up with other colors in the room.
Floors
Floors under the stool should be contrasting to the stool. A wood or metal stool should not be the same shade or color as the floor. If the color of the stool is the same color as the floor, it could look too blended and not contrasting.
Working with patterns
If there are patterned fabrics in the room such as window treatments, table place mats, accessories, etc., the pattern fabric on the stool is okay. Patterns are commonly mixed, but small, subdued patterns work well with large patterns on window treatments for example, etc. Another example is large flowers on curtains can be matched against stools with tiny stripes, small checks, etc. on seats of stools.
It's not recommended to use a large pattern on a window treatment against a large pattern on a stool seat. For example, large flowers on a window treatment and large flowers on a stool seat unless it's the same fabric.
Watching your tone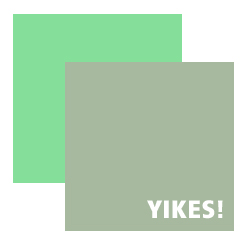 Usually when matching colors, different tones of the same color should match, however; not all reds will match because they have light shades of blues or purples against a red that has more of a brown tone.
Another bad example is a sage green with a seafone green. Even though they are both green colors, the pigment in one color can have a blue tint and the other green can have a yellower tint.
---
We hope this has helped you figure out colors a bit more. Feel free to ask us any coloring questions you may have, we're here to help!