"The quick samples and discount prior to my order were super helpful in my decision and the chairs arrived on time and packed really well.
Assembly was easy with the video and an extra pair of hands and the components go together so perfectly that no one would ever guess the chairs came in pieces.
These chairs are very well made and so sturdy. The fabric pattern is laid meticulously identical so all four chairs match. Rubber feet pads make them slide on the floor without scratching and they swivel 360° with ease.
I am so happy with my chairs and eventually they will have a permanent place around my new kitchen island.
Here's a photo of my Ronny Swivel Chairs in Metallo/Arrowhead for your customer gallery.
Thank you again for the great customer service and superior product."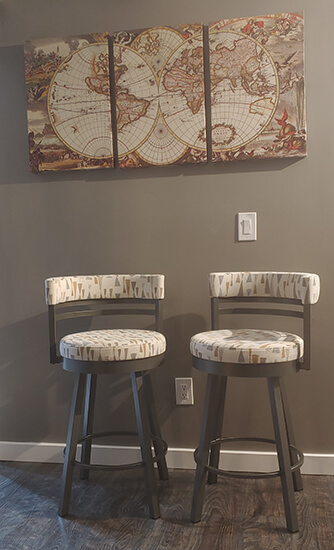 ^ Metal Finish: 57 Metallo • Seat Covering: CR Arrowhead • 26″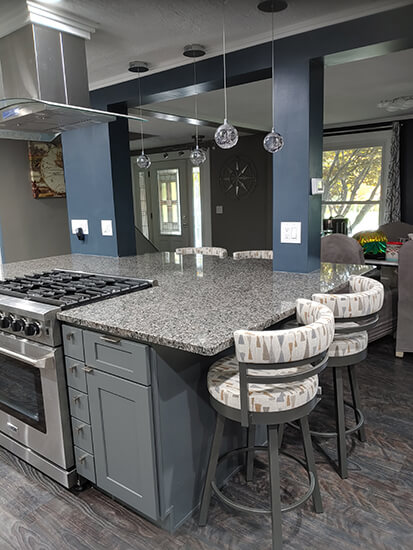 ^ Metal Finish: 57 Metallo • Seat Covering: CR Arrowhead • 26″