In 2020, kitchens remain the most frequented area of a home for homeowners.
According to Benjamin Pardo, the design director of Knoll, higher tabletops are often an indication of a transient area, where individuals can sit on a stool to work, have a cup of coffee, or move on to another task. Pardo also notes that as people spend more time collaborating and shifting between sitting and standing, barstools have become increasingly popular because of their versatility.
Considering these trends in kitchen design, we have compiled a list of top barstools to enhance your kitchen in 2020.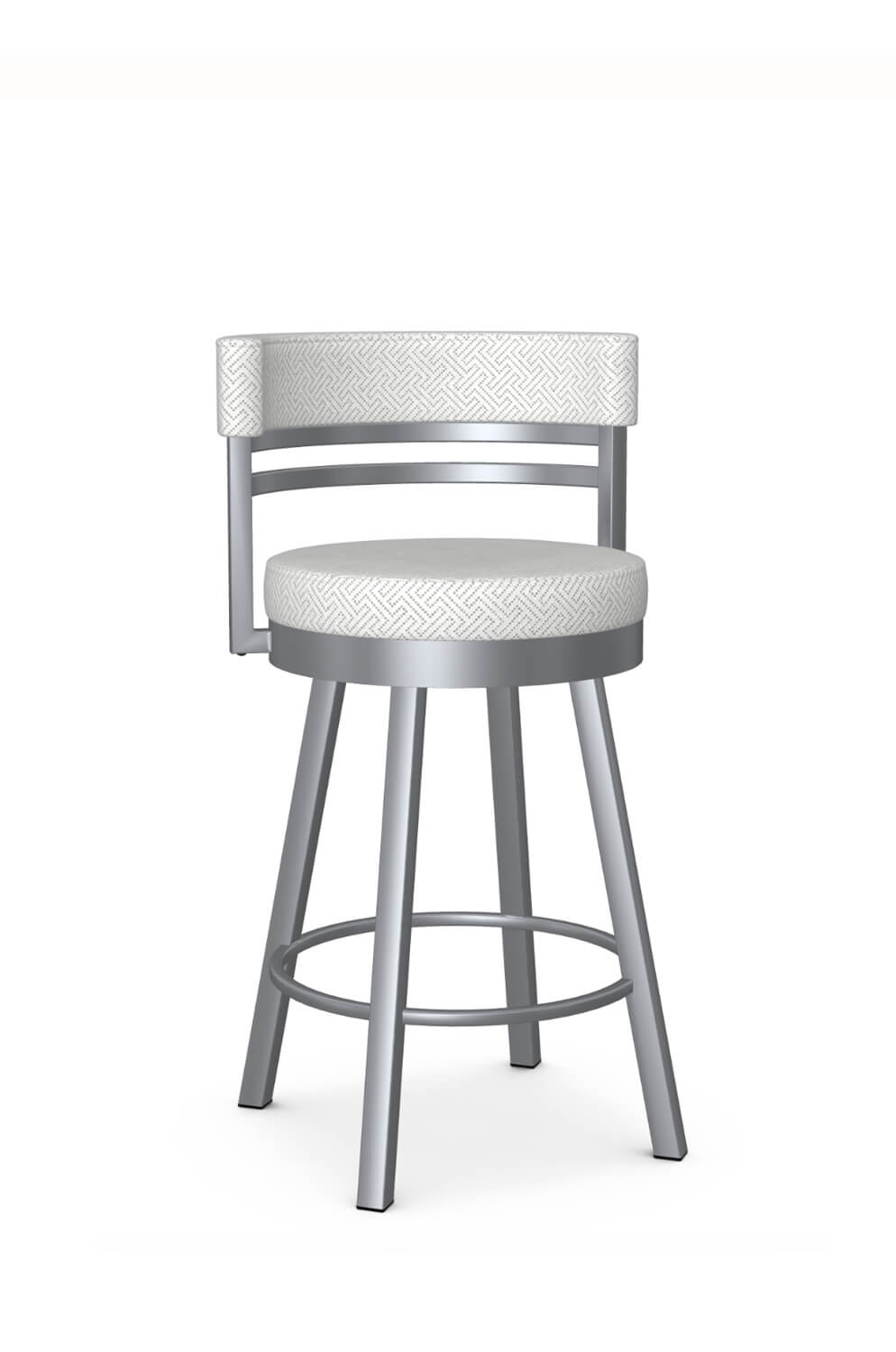 Bar stools with low backs tend to stay on-trend in 2020 and this is one bar stool that isn't going out of style anytime soon! Customize the Ronny today and select from a variety of popular grays, whites, blues, and greens for you kitchen.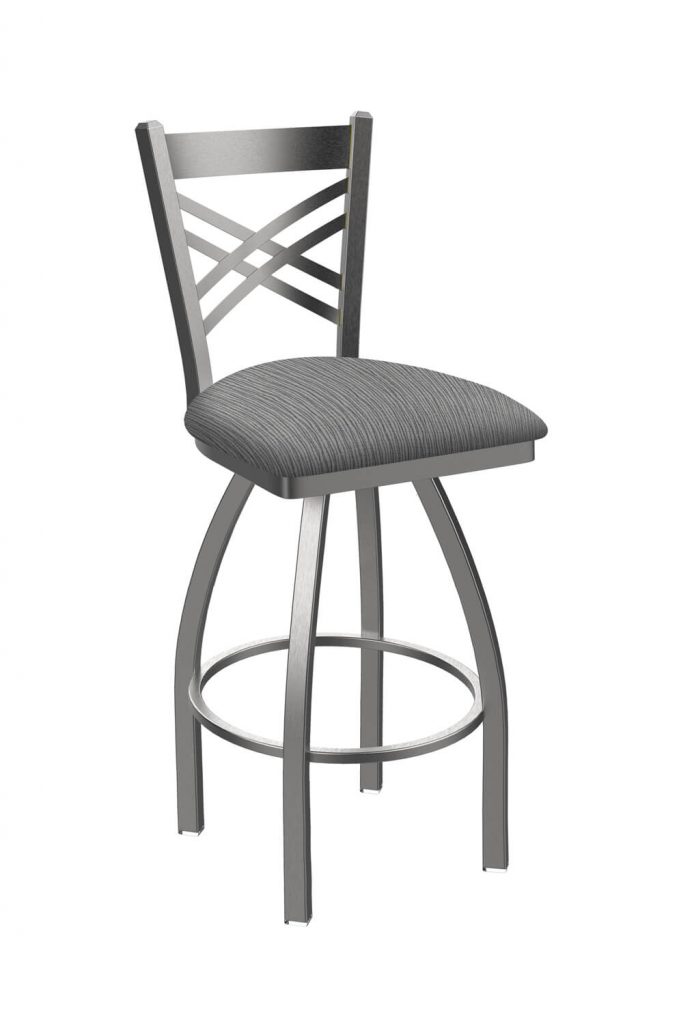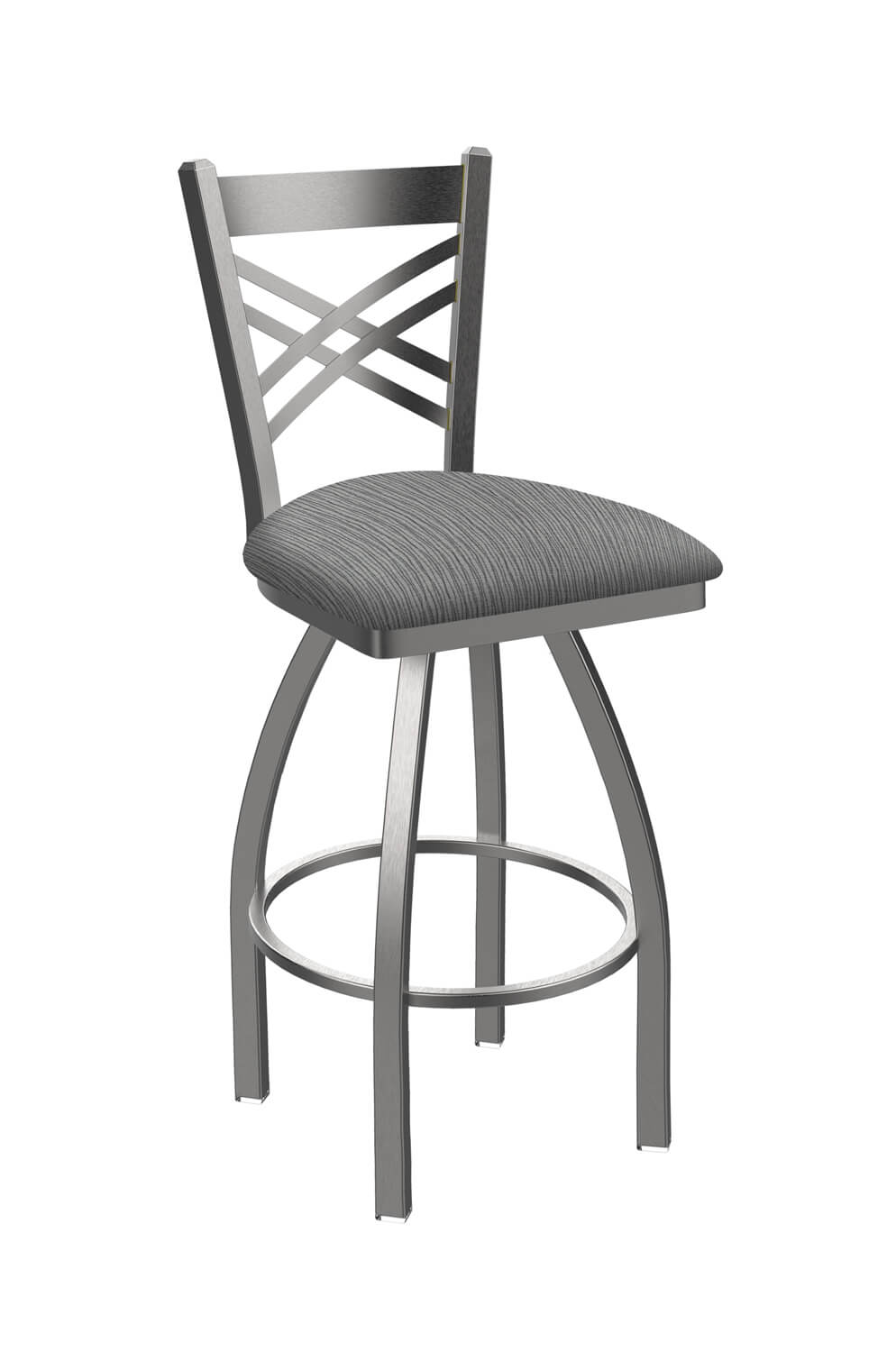 The Catalina features a timeless cross-back design that melds well with kitchens looking for a splash of personality. This bar stool comes in popular shades of grays, white, blues, greens, and blacks to compliment your kitchen style.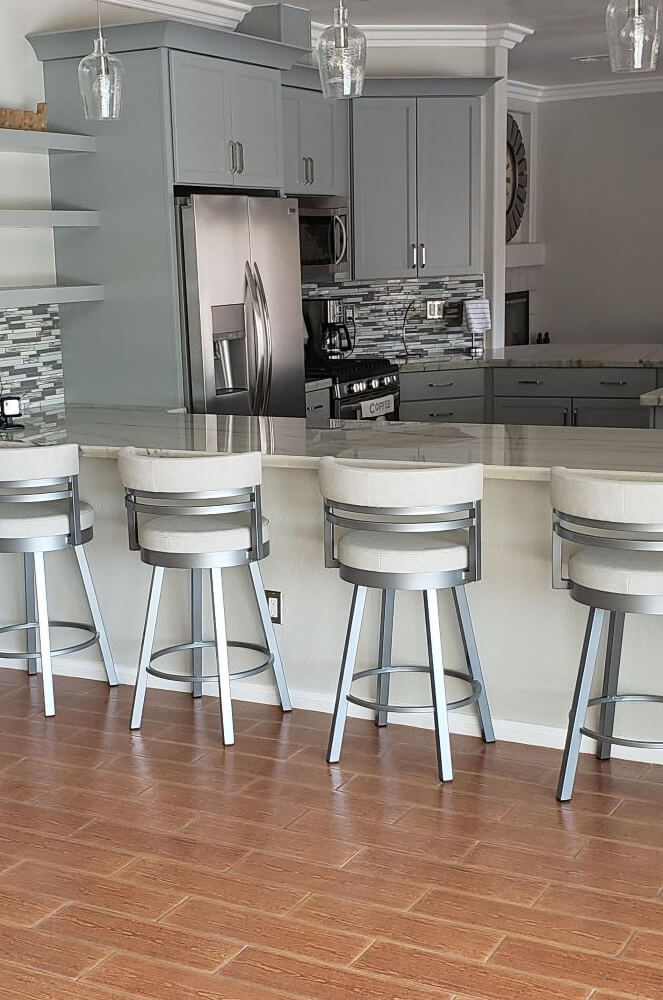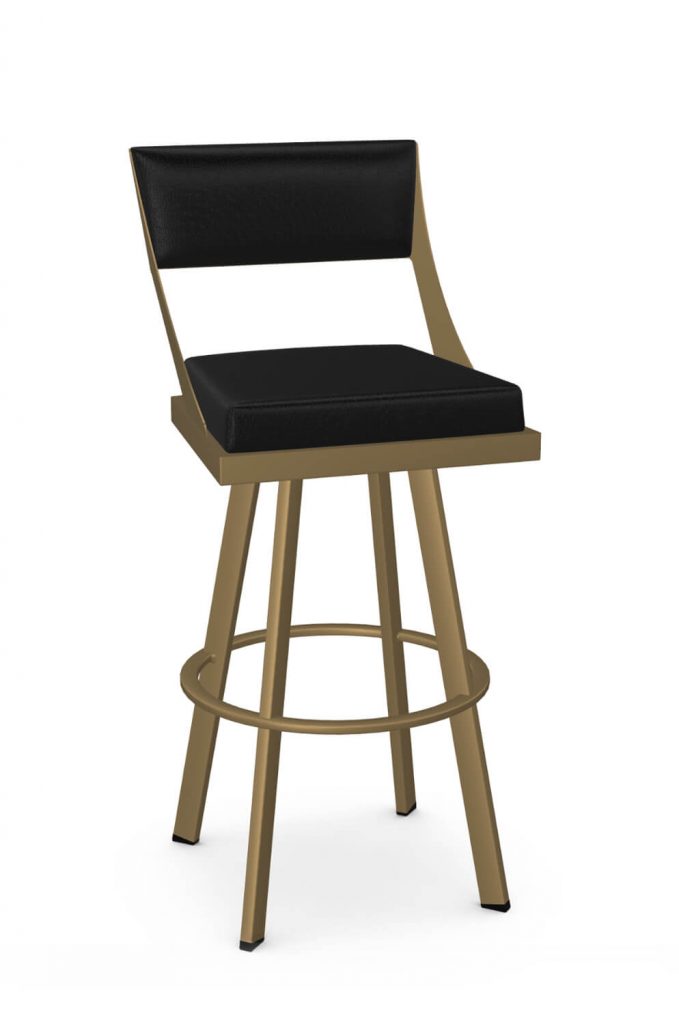 Glamorous kitchens in gold are on the rise and the Fame adds the perfect combination of beauty and comfort. If you prefer a silver or a bronze base, you can customize Fame as you see fit. A beautiful addition to your modern kitchen in 2020.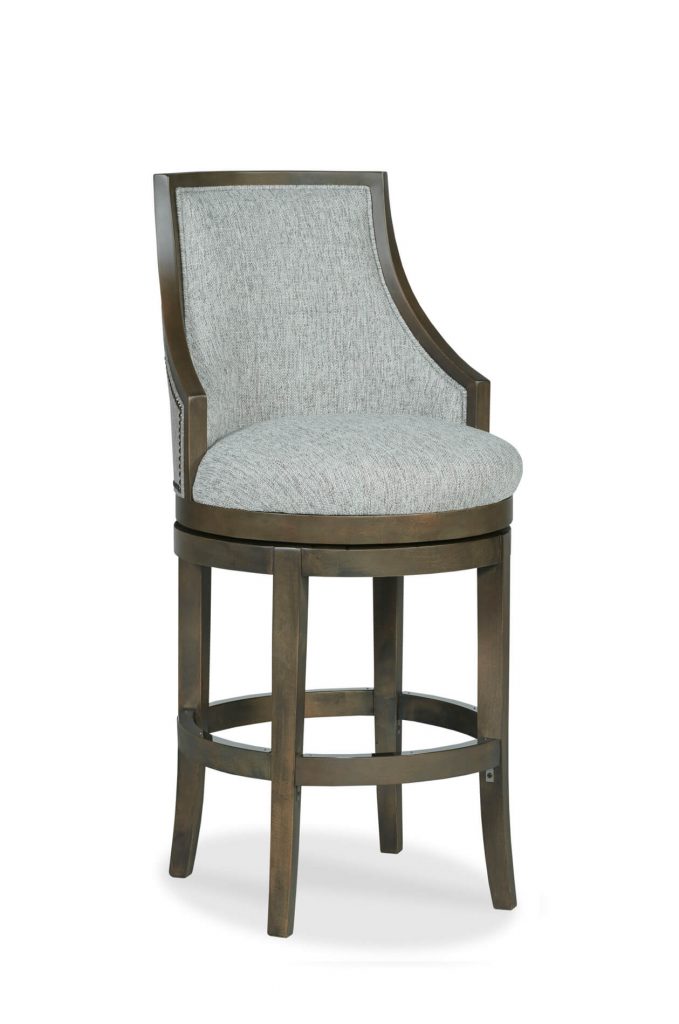 Bar stools in wood tend to create an authentic, natural and relaxed vibe. Since it's natural, it can create a unique look depending the grain and finish. Our Robroy stool is one of the most popular wood stools we have because of way the wood frames the back providing a pop of beauty.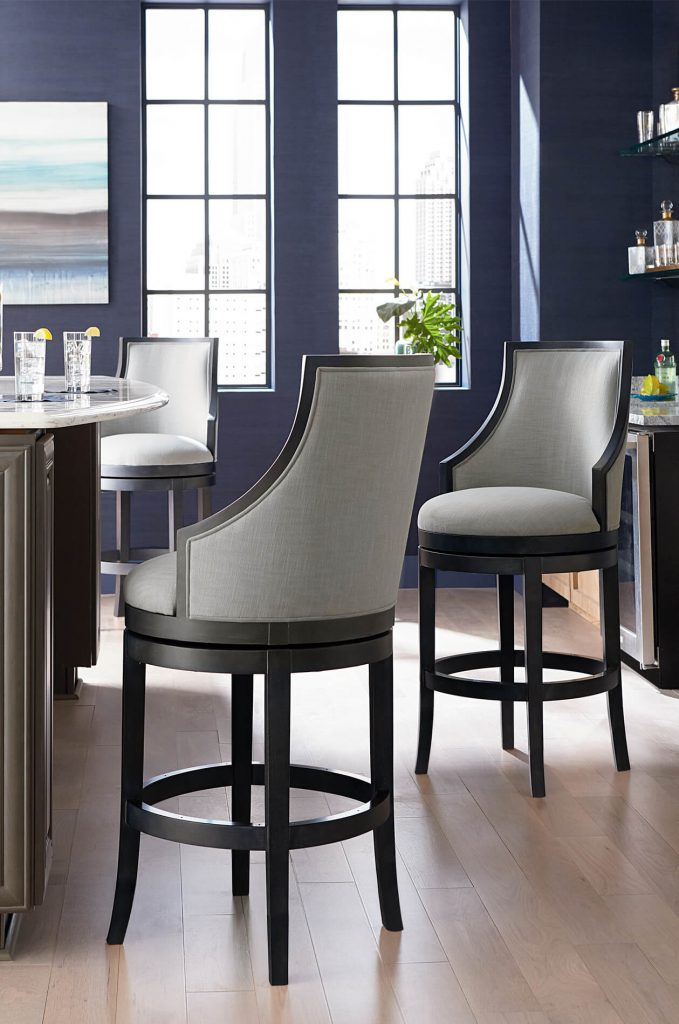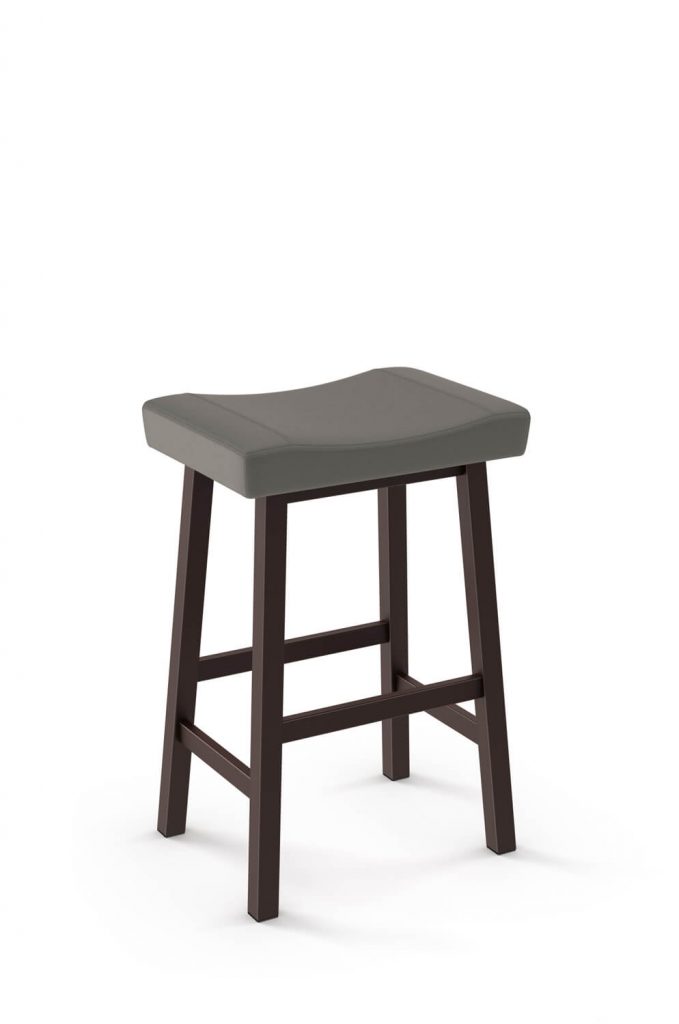 Backless bar stools with a sloped or "saddle" seat are on the rise because it's one of the most comfortable bar stools for your bum. Great in transitional and farmhouse kitchens. Shown in a dark brown finish, this Miller can be customized to your liking.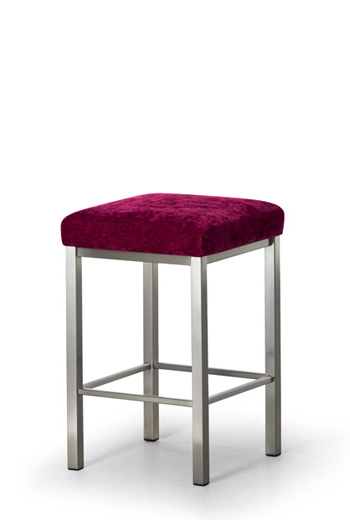 Also popular are backless bar stools with a square stature. These are ideal for contemporary or modern kitchens. Pair this silver base with a white, gray, or blue fabric for an even more on-trend look. This particular design shows the stool in brushed steel.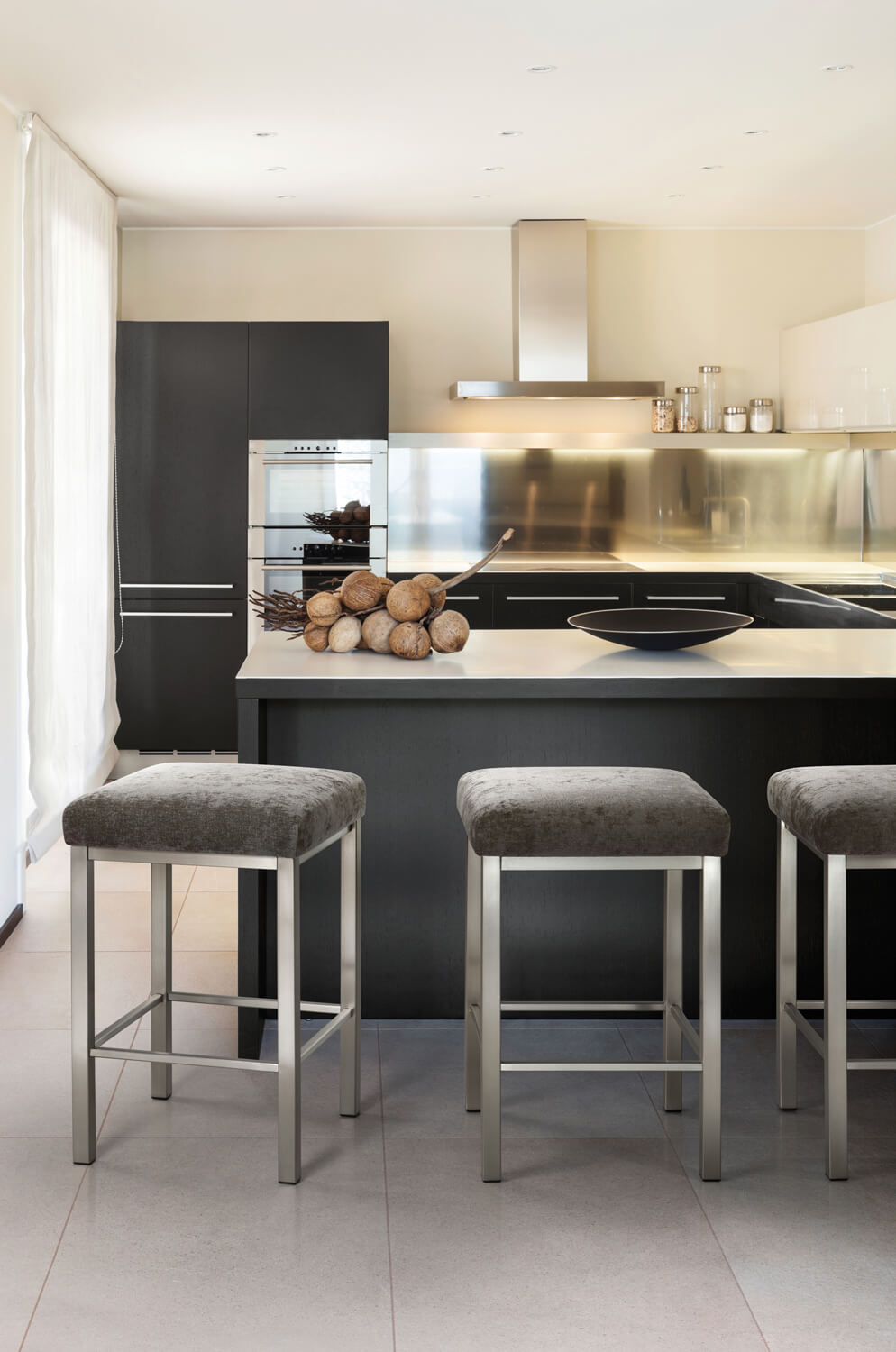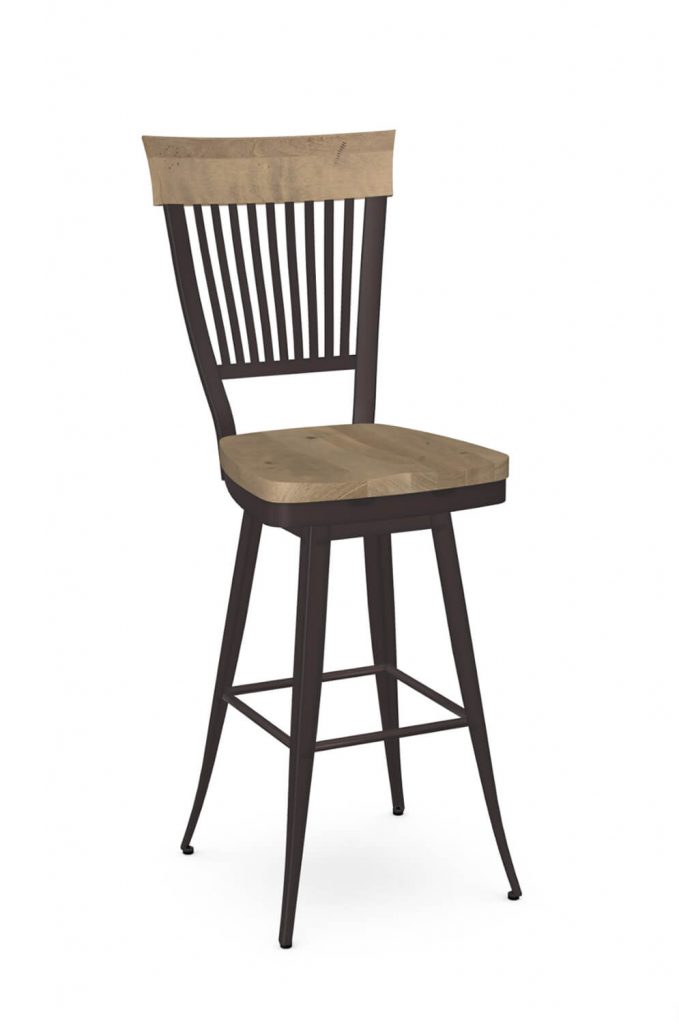 Here is a modern take on the classic spindle back bar stool design ideal for popular farmhouse kitchen design. Select from a variety of wood stains and metal finishes to complete your kitchen.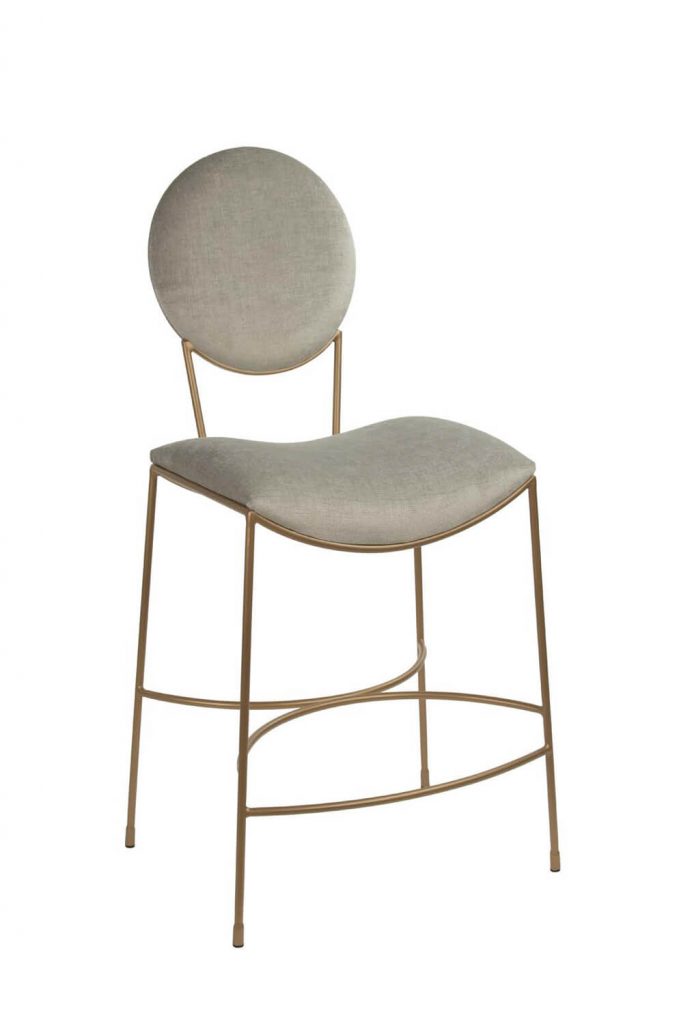 Designers continue to push the boundaries of everyday design to create something fresh and inviting. The Jamestown adds personality. Barstools with oval backs tend to add a splash of glamour while the saddle seat brings comfort.