Bohemian style, also known as boho-chic, is a free-spirited and unconventional design aesthetic that draws inspiration from various cultures and eras.
It embraces a mix of patterns, textures, and colors, creating a layered and eclectic look that is both comfortable and visually intriguing.
In recent years, the bohemian style has become increasingly popular in home decor, particularly in kitchens where it adds warmth, personality, and an effortless vibe.
If you are looking to incorporate this style into your kitchen, one of the key elements to consider is your bar stools and chairs.
Here are some tips on how to pick the best bar stools and chairs for your bohemian kitchen.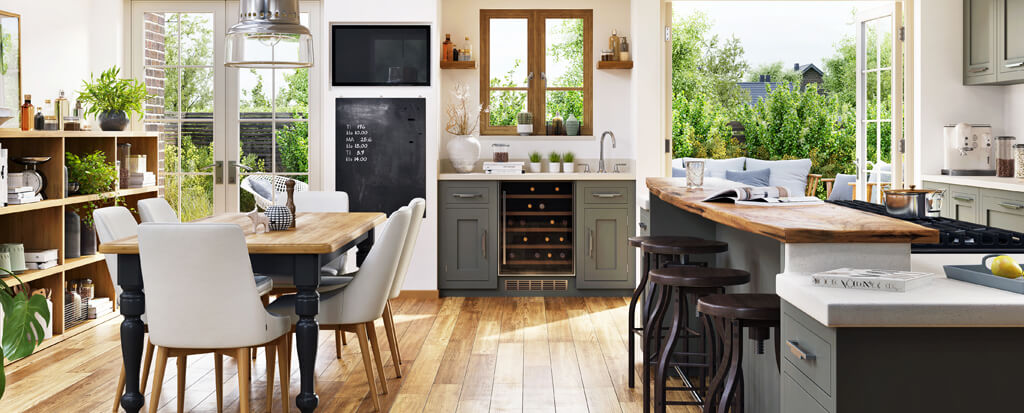 The Liberating Aesthetic of Bohemian Style
Bohemian style is a liberating aesthetic that rejects rules and embraces your imagination, culture, lifestyle, and taste. It's a melting pot of various design styles, such as mediterranean, modern, farmhouse, country, and shabby chic, that come together to create a unique and eclectic look.
Mixing and Matching Design Styles
Mixing patterns, textures, and colors are the hallmarks of this style, allowing you to express your creativity and individuality.
Telling Stories Through Your Decor
Incorporating global elements into your kitchen is a great way to infuse it with the Bohemian spirit. Every piece in a Bohemian kitchen tells a story, and each story adds to the overall ambiance and personality of the space.
So the next time you travel, consider bringing back some unique finds to add to your kitchen decor. With Bohemian style, there's no limit to the stories you can tell and the inspiration you can draw from the world around you.
Bohemian Kitchen Designs
Bohemian Bar Stools
If you want to bring a boho-chic vibe to your kitchen, consider bar stools with organically-shaped seats and backs. These designs will add a touch of natural and rustic charm to your space, while also providing a comfortable and stylish seating option.
Here are some bar stool options that can help you achieve the bohemian look you desire.
---
Finding the right bar stools and chairs can go a long way in bringing a bohemian touch to your kitchen. Choosing designs with organic shapes, natural textures, and eclectic colors can help create a unique and free-spirited ambiance.
Remember to mix and match patterns, materials, and styles to personalize your space and express your individuality. With so many options available, the possibilities are endless.
Whether you're a world traveler or simply drawn to the bohemian aesthetic, adding the right bar stools and chairs can transform your kitchen into a vibrant and welcoming space.