Compliment your gorgeous kitchen island with a set of new bar stools for 2019. Brand new, comfortable, and waiting for you!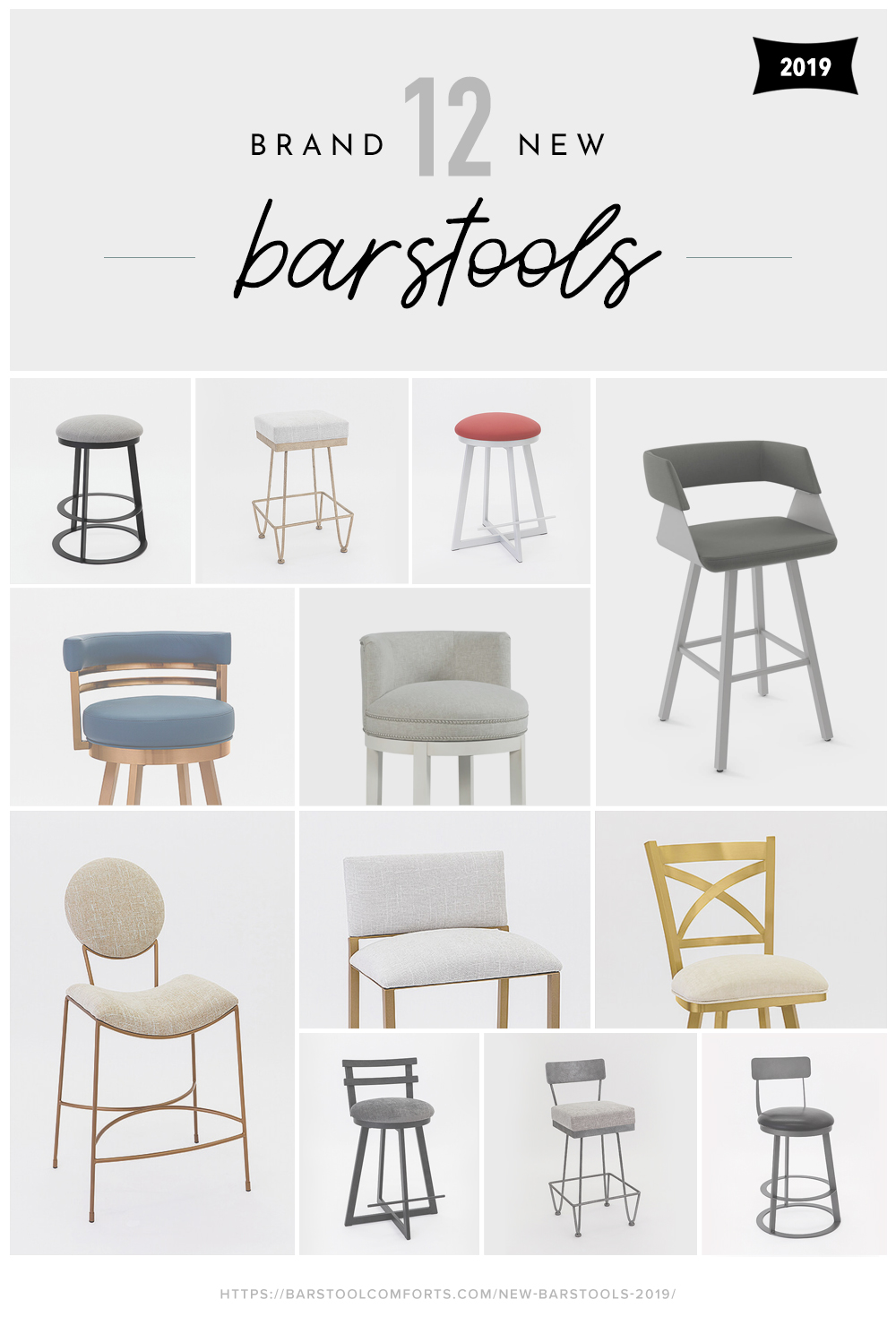 From top to bottom, left to right:
Clay Backless • Clark Backless • Harrison Backless • Miramar Copper Stainless • Cosmo • Stacy • Jamestown • Franklin • Edmonton Gold Stainless • Harrison with Back • Clark with Back • Clay with Back
Bar Stools in Kitchens and Dining Rooms in 2019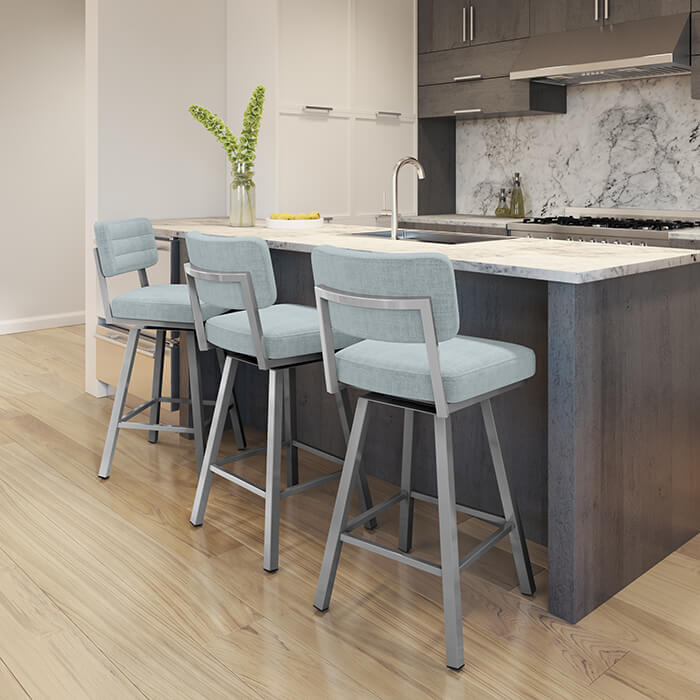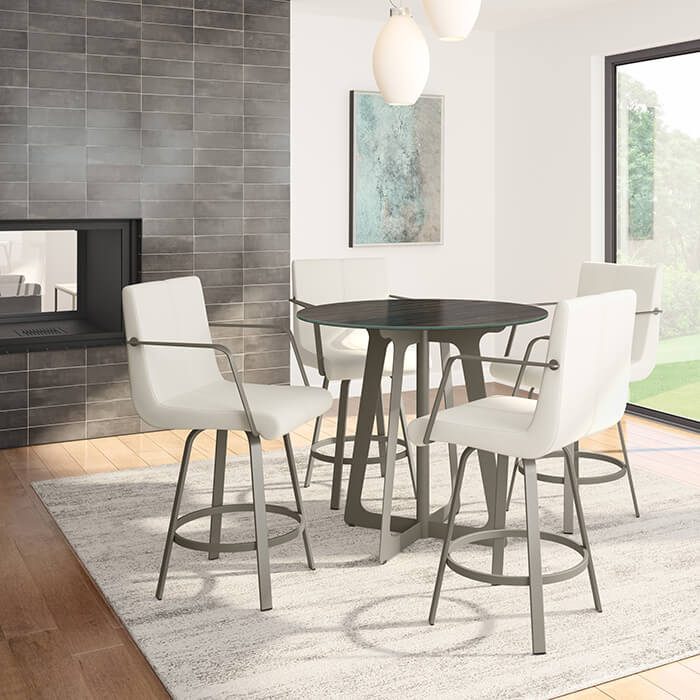 With new bar stools comes new finishes. Let's look at what's hot in 2019.
Top 3 Popular Bar Stool Finishes for 2019
1 – Copper
From hardware, appliances, accessories, and chairs — warm metal finishes like copper and bronze will add a luxe touch to kitchens.
These finishes pair well with black, navy, white, and natural wood tones while boosting contrast and style. Here are some examples of kitchens showing these colors in kitchens:
2 – Pewter and Gunmetal
This long-standing design continues to hold true into 2019. These finishes provide a softer look to the space.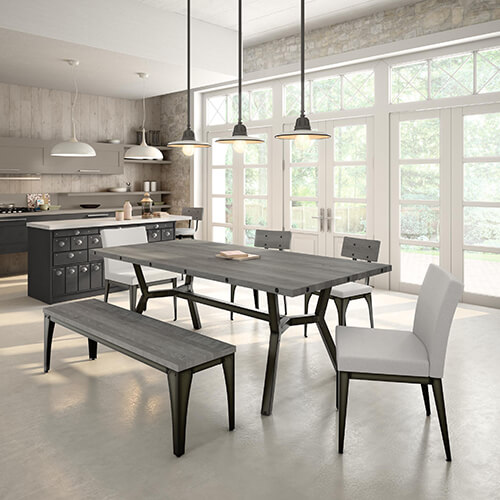 Bar Stools in Pewter and Gunmetal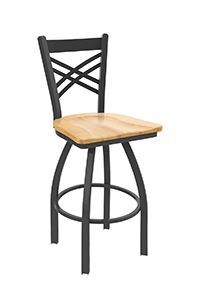 See more in Pewter in our Holland and Wesley Allen brands. Our Amisco brand is available in a gunmetal called 51 Harley. We also love bar stools silver stainless steel.
3 – Gold Accents and Hardware
Sometimes styles come back if you wait long enough! Gold accents are bringing a luxe touch to kitchens.
Bar Stools in Gold
The following brands come in a gold metal finish: Amisco, Trica, and Wesley Allen.
Thanks for reading! Which finish and stool is your favorite?