Pub tables today are surging in popularity and are being used for more than just a bar or pub. Here's 5 ways this hot trend is being used in homes.
On this page:
1. Pub Tables for Small Kitchens
If you have a small kitchen, a pub table will be a big space-saver for you! These high table tops can seat 2, 3, 4 or more people, depending on the size you get. They typically come in square, rectangular and circular sizes.
A pub table, being that it's higher than a dining table, will give the kitchen a multi-dimensional look. Here are some examples:
2. Pub Tables in Game Rooms & Near Billiard Tables
Often times, you'll see a pub table in a game room next to a pool/billiard table. They're brilliant for overseeing the game as they're higher than the table. Here are some inspiring examples:
This next example is really clever. Note the four stools against the wall with a pub table in the middle of the two and a pub table on both side. This ensures each guest gets their own table and all four chairs are facing the action.
These small pub tables are a fun additional to this game room, which features a ping pong table:
Similar stools:
3. Pub Tables in Wine Cellars
So, you love wine. And you probably like to sit and chat while drinking wine, right? So turn your wine cellar into THE spot in your house! Take a look at how these designers turned the wine cellar into more than just, well, a wine cellar:
Don't have much room in your wine cellar? A simple pub table is just fine without seating, as it allows guests to stand around the table and mingle for a bit.
4. Pub Tables Provide a Superb View
Are you blessed with a breathtaking view? If so, a pub table is a sure win! It'll bring you up a little higher and make you feel on top of the world. Plus, these make for a romantic evening after the sun goes down.
Shop this look:
Pub Tables in Dining Rooms
This example below shows a mix-and-match style pub table with two styles of stools with a rectangular wood shaped pub table. It's a really fun addition to this space, especially right next to the window.
There's nothing like drinking coffee in the morning and hearing the birds chirping. Or maybe it's just me! Here's a beautiful dining room pub table set: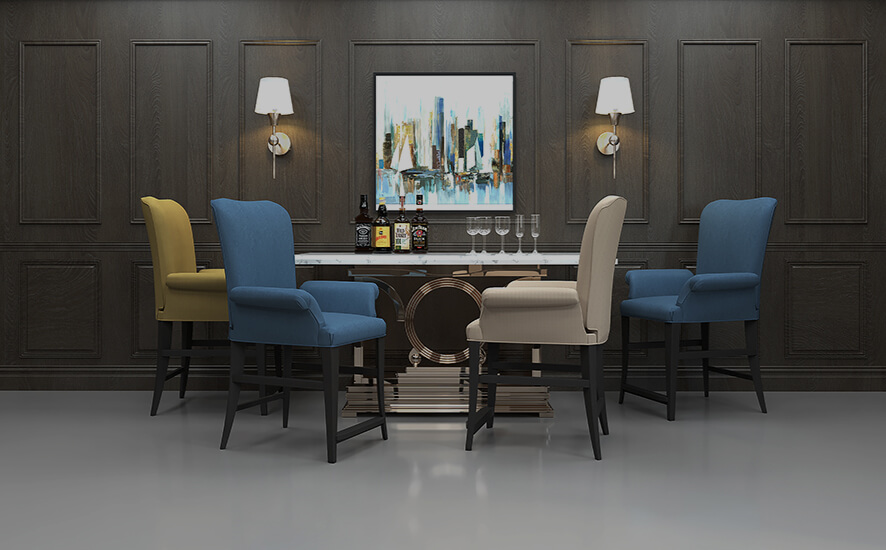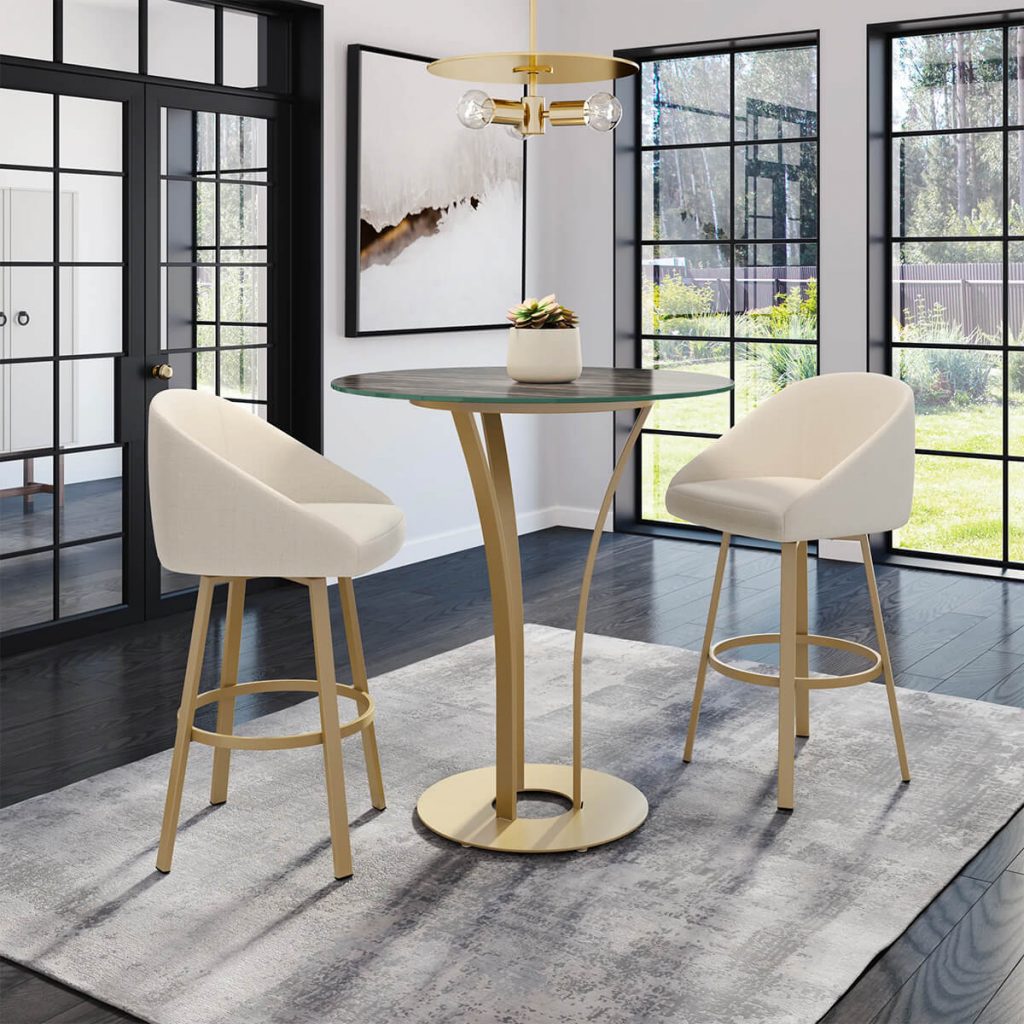 Our Pub Tables:
How do you use a pub table?
From the kitchen to the game room, there's a lot of uses for a pub table. It can bring depth to a room and create a fun atmosphere. How do you use your pub table? Let us know so you can inspire others.