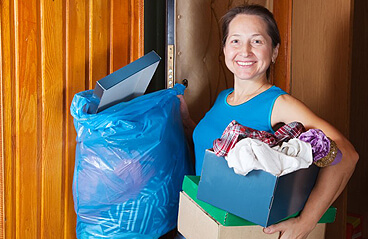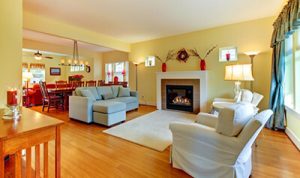 Feeling buried in stuff you no longer use or need? It's time to take drastic actions and get rid of the unnecessary.
Removing the excess will free up more space around your home and to live in a more organized space.
The problem is that de-cluttering is easier said than done. In reality, cleaning out the junk items from your place can be a tough and overwhelming process, especially when you struggle to decide what stays and what goes.
We've rounded up a couple of useful questions to help you out with this task.
Do you use it often?
People are often tempted to buy things in pursuit of a certain lifestyle or because of a momentary impulse. As a result, you end up with a variety of stuff that has no practical application in your life.
These things get in your way while deep cleaning your home and are using up valuable space. For example, the snowboard you bought a couple of years ago and never made it out of the basement. What about the uncomfortable high heels in your closet? Be honest with yourself. If you haven't used it so far, then you don't need it.
Do you love it?
What's the point of keeping things you don't actually like? These objects simply take space. Whether it's a gift you received or an item on which you spent lots of money, you need to be ruthless.
Don't feel guilty about throwing away items that you don't really want in your home. This is your place and should reflect your own taste. Incorporating objects that are meaningful to you is what will make your living space truly special.
Does it work in your living place?
Take a good look at the set up of your place. Is there anything that feels out of space? Maybe some of the things are simply not the right shape, size, color or style.
Sometimes an item looks great in the store, but doesn't really fit your interior. This brings us back to the topic of a "dream lifestyle". People often tend to buy stylish, but uncomfortable furnishing pieces.
Ask yourself if you would buy this item now. If the answer is no, then you should probably give it away.
Is it valuable?
Have an expensive piece that you utterly detest? There is really no reason why you shouldn't resell it and replace it with an item you love. If you however like your antique or valuable possession, then you may re-consider your decision to swap it for something new.
A good way to determine whether to keep a piece based on its value is to research what it would sell for. If the value of the furniture and the object is low, then you can get rid of it.
Can you update it?
In every case, throwing away or donating is not always the best solution. Often an item may only need a bit of cleaning and polishing.
If you love the shape of your almost-new sofa, but you hate the polishing. If you love the shape of your almost-new sofa, but you hate the wear-and-tear marks, then you can have it re-upholstered. A splash of touching up or cleaning can work miracles!