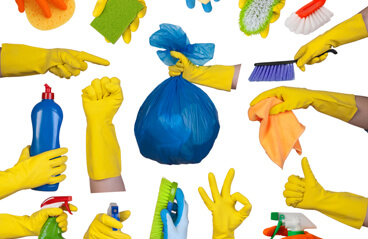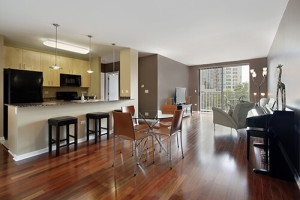 Make your interior design count for something more than just aesthetically-pleasing, more than just useful to have, and more than just easy to clean.
The following examples and tips will give you powerful ideas you can use to make everything count:
Begin by taking a good look at your home to figure out where its weak spots are. Understand that cleaning will need to be done quite often, but if your home has the right materials, your cleaning routine will be less daunting.
Bathroom Tiles
Having fewer seams between the tiles in the bathroom will mean you can have a better seal on the floors and the walls. Treating your spills will then become a breeze when you use the right materials, ensuring your home is ready for any issue it may be facing.
Carpet Tiles
Consider making use of carpet tiles if you can, as they will give you a better approach than wall to wall carpeting or the larger area rugs often used.
They often come in quite a few colors and textures you can make use of, as this will be of great advantage to you when you need to cover everything. It would be a soft covering and carpeting or something more sturdy and hard, depending on your choices.
Remember, the material you use will be something you need to handle cleaning later down the line, so try to make it count. This will largely dictate the kind of carpeting you can use and the amount of house cleaning that needs to be done further down the line.
Central Vacuum Cleaning System
You could consider a reason to install a central vacuum cleaning system to keep the house perfectly clean at all times with the added benefit of not having to luck a vacuum cleaner all over the place and tripping on power cords. You will have a lot to gain from one, but it will be fairly expensive, so be aware of that before you decide to make the investment.
Treat the Walls
You should also make sure you treat the walls with the same care as you would any other surface around the area.
If your home has any pets, then you will need to consider their hair as a priority that needs fixing, so just like fuzzy carpeting could be a problem, the walls should be kept easier to clean as well.
High quality alkyd paint could be one wonderful way to keep them easy to wash and clean if your dogs or other animals have accidents. This could also work wonders if your kids love using crayons on the walls, as his will allow you to clean the surfaces with ease.