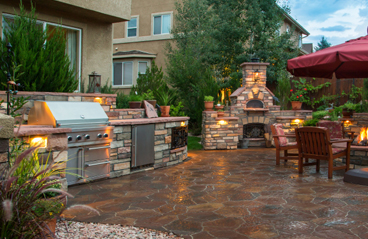 We're halfway through summer, and you might be looking for new, fun activities to do with the kids. Luckily, there are plenty of ideas online for do-it-yourself (DIY) projects.
Here are our favorite places to find engaging, hands-on projects for the whole family:
HGTV.com
HGTV's "Ultimate Guide to Summer" has fantastic how-to plans for summer projects. There are all levels of involvement and skill, from quick projects that you can do in under an hour to family "crafternoons" and more.
Instructables.com
How's this for a project—teach someone else how to do something! Instructables is running a Summer Fun Contest now through August 10, 2015. Just create a new "step-by-step, photo or video Instructable" and upload it for the chance to win cool, kid-friendly prizes.
If you don't want to create your own, you can still try out any of the awesome summer Instructables that other people have posted, from DIY sprinklers to a smartphone projector made with a shoebox and magnifying glass. Have fun!
DIY Network
Who says you have to stick to craft-table projects? DIY Network offers some ambitious projects that will keep you and the kids immersed in hands-on fun for days. Check out these outdoor projects for kids that include tree houses, backyard forts, performance stages, lemonade stands and more.
Pinterest
Search Pinterest for the hashtags #DIY, #family, #fun, and #outdoor. You can throw in search terms for whatever materials you have on hand, like #scrap. While not every pictured project will have a link to instructions, sometimes that's for the better. Often just seeing the finished project will give you all the inspiration you need to get started!
What have you and your family made so far this summer? What projects are you working on next? Visit our Facebook page and share your DIY adventures!