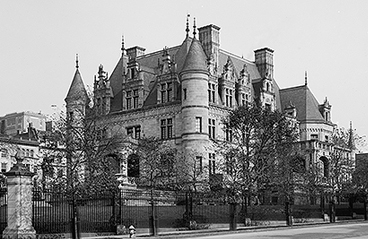 When we started our brick-and-mortar furniture store back in 1999, we never expected that our hometown of Bethlehem, PA, would give us an in-depth knowledge of all types of interior design. But that's exactly what happened!
Here are some of the design influences that we're lucky to have here, and which have helped us to create a hand-picked selection of stools for you at Barstool Comforts.
The old houses are really, really old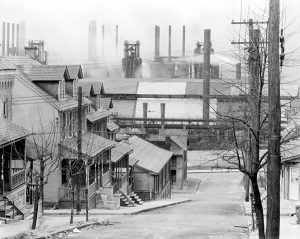 The Moravians founded Bethlehem in 1741, and many of their original buildings still stand today. Alongside these buildings are old homes and shops from the 1700's and 1800's. The city even has three historic districts!
We've helped lots of people create traditional interiors for their historic homes. Even more people have asked us for traditional design advice to recreate a historic look in their newer homes.
Bethlehem Steel left behind lots of mansions and beautiful houses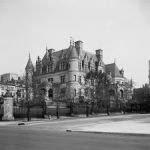 The city's been named one of the "Best Old House Neighborhoods" in America. Charles Schwab lived here, along with dozens of other big-name industrialists, and their former homes are incredible to this day.
Victorians, Italianates, Queen Annes, Second Empires, and Gothic Revivals, you name it. While many have been subdivided into condos and apartments, all require a unique approach to interior design. We've been lucky to help!
College students need simple, durable bars and barstools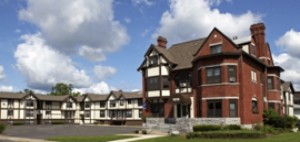 It's no secret that college students like their bars. With both Lehigh University and Moravian College in town, we've helped lots of young adults (of legal age, of course…) set up affordable, comfy bars with bar stools in their houses and apartments.
Modern apartments with modern interiors abound
There's plenty of loft-style apartments and condos in converted mills and other industrial spaces—not just in Bethlehem, but in nearby Allentown and Easton, too. Young professionals and newly married couples often ask us to help them create modern and ultramodern interiors.
Many have kitchens with islands or extended countertops, and a few barstools here is a great alternative to the traditional dinner table for people on the go.
What did we leave out?
What's the style or design trend that you want most for your home? Now that we help people all over the US and Canada, we're eager to hear about the styles of furniture and décor that you want to see.
This past year you suggested (and we added) year-round outdoor seating and funky, eclectic pieces for urban living. If you have a minute, stop by our Facebook page and tell us what you're looking for this coming year!
Thanks and Happy New Year!