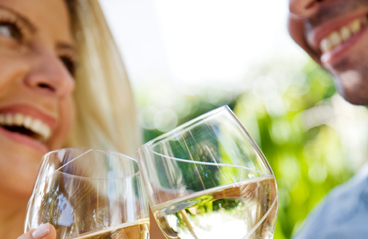 It's fall again, and nights are getting longer – which means dinner party season! Here are a few quick tips to plan an amazing dinner party while having fun in the process.
Go delightfully non-digital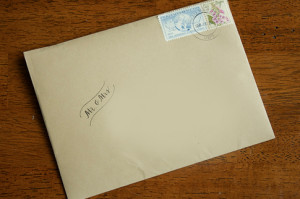 Skip the E-card, the text message invite, and the social media event request. Send out some beautiful handmade invitations from the local boutique, or even make your own.
Get a glue stick, a pair of scissors, some blank white cards, and go for it! We know you can come up with something stunning. Or, just ask each person face-to-face or over the phone.
If you must send something digitally, how about a friendly personal email?
Practice makes tasty!
If you're using a new recipe, run through it once or twice to learn how long it takes, how it works in your oven, which pots and pans to use, etc. How do we know? Let's just say never make gnocchi for the first time when you're having your boss over for dinner.
Test out that wine
Now there's an easy one. Do we really have to convince you?
Have a guest room? Make it a sleepover
Your guests might be happy to forget about driving for once. Of course, not everyone qualifies as sleepover pals, but if you're comfortable enough with the family or friends you're inviting, ask away.
Check out your kitchen and dining room lighting
Now's the time to get some lamps so you don't have to turn on the great white whale of a fluorescent light in your apartment. We once went to a dinner party under a bulb straight out of the delivery room – not cool.
Make a playlist of instrumentals
Jazz, chill out, acoustic, whatever you're into. Don't trust this to the streaming radio. Why instrumentals? Because singers sing of breakup, death, loss, and anger as often as happy things, and yes – even in the background – sad lyrics can kill the vibe.
Get some old-school games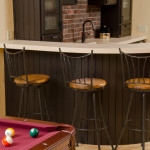 Cards Against Humanity is reliable, but classic games are just – classic. Cribbage, pool, darts, dominoes, or anything else from the pantheon of pub games. Or maybe some of your kid favorites – Hungry Hungry Hippos? The best "game time" we ever had at a dinner party was shooting Dice 10,000 after oxtail osso buco.
---
What tips do you have for planning the perfect dinner party? Visit our Facebook page and let us know!