Having bar stools in the kitchen and dining chairs nearby in an open-concept dining space is perfect for entertaining, but you may wonder how to tie everything together. Here's how, plus examples for your inspiration.
Mixing Styles of Stools and Chairs
It can help break up the room, defining locations without a wall.
It can build contrast in the room.
It can create a sense of excitement in an otherwise dull space.
It can help offer certain benefits based on the intent of the seating such as stools with arms may be better near your kitchen island, since you're higher up; however a dining chair without arms at the dining table may not be needed.
If you plan on doing this:
Consider selecting a bar stool and dining chair of the same brand, ensuring the finishes and fabrics will be the same. If you choose our Amisco 24 Magnetite metal finish, be sure to keep it on your stools and chairs for a cohesive look.
Consider one color, varying the shades. You can have the dining chairs in a dark gray and the bar stools in a lighter gray.
If you want to change up the metal finish color, consider keeping the same seat cushion color and vice versa.
You can also do contrasting colors such as reds and blues for the seat cushions which will create an eye-popping look.
You might want to opt for a stool with a low back in the kitchen and have a stool with a high back in the dining room.
Examples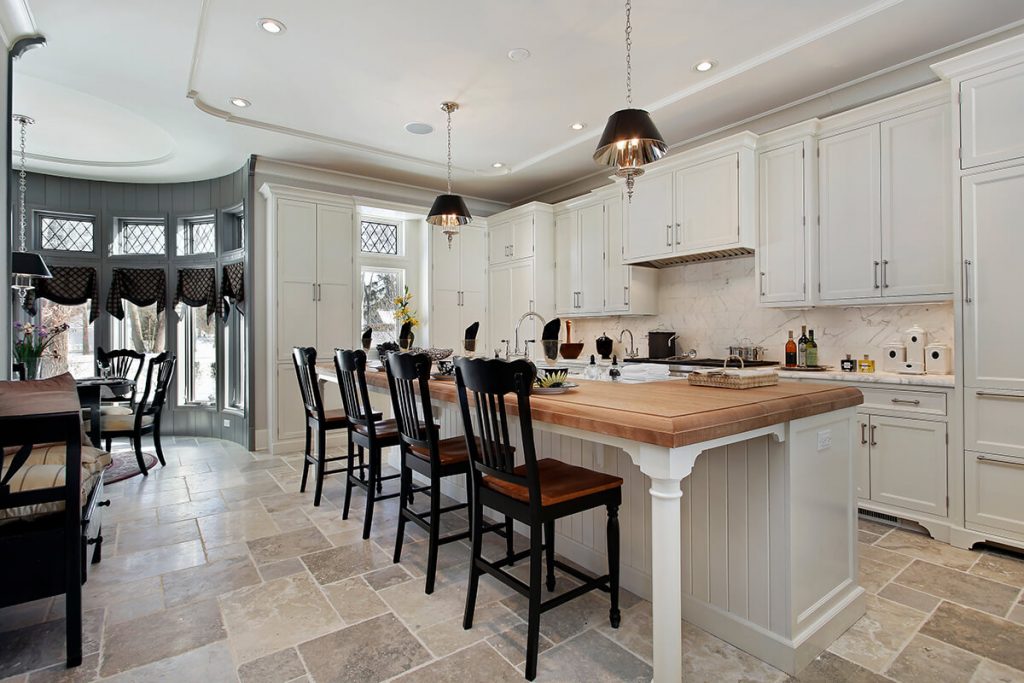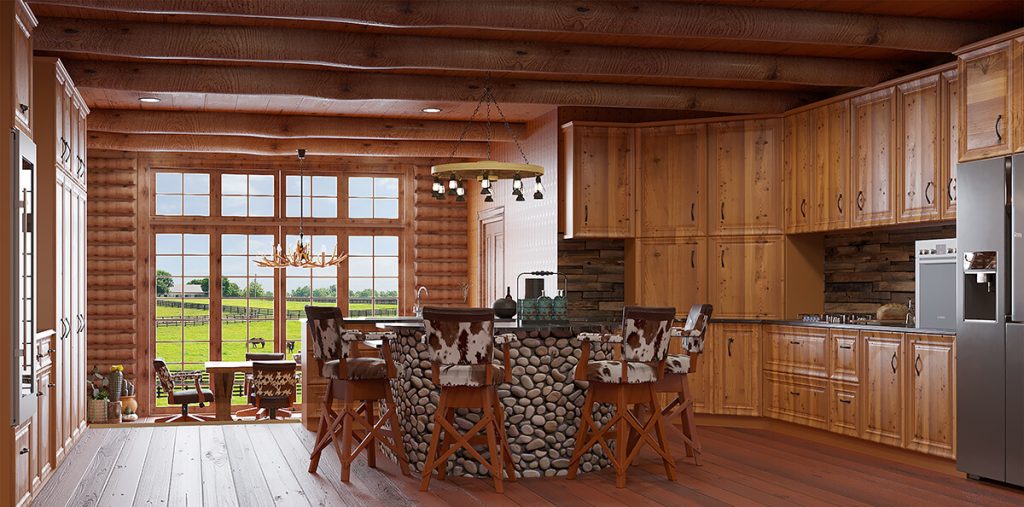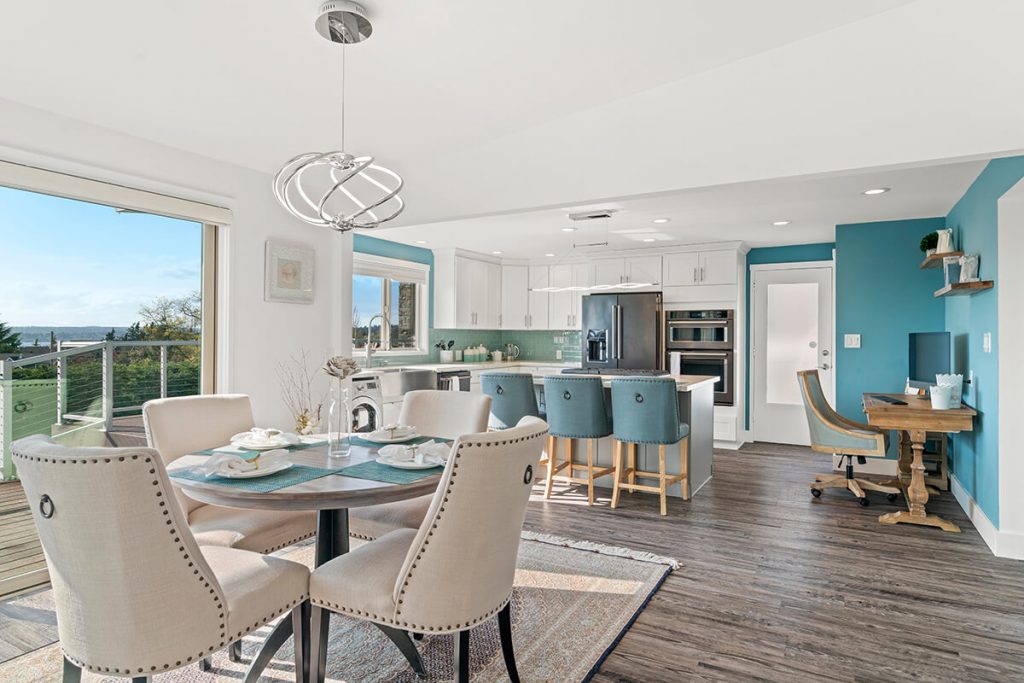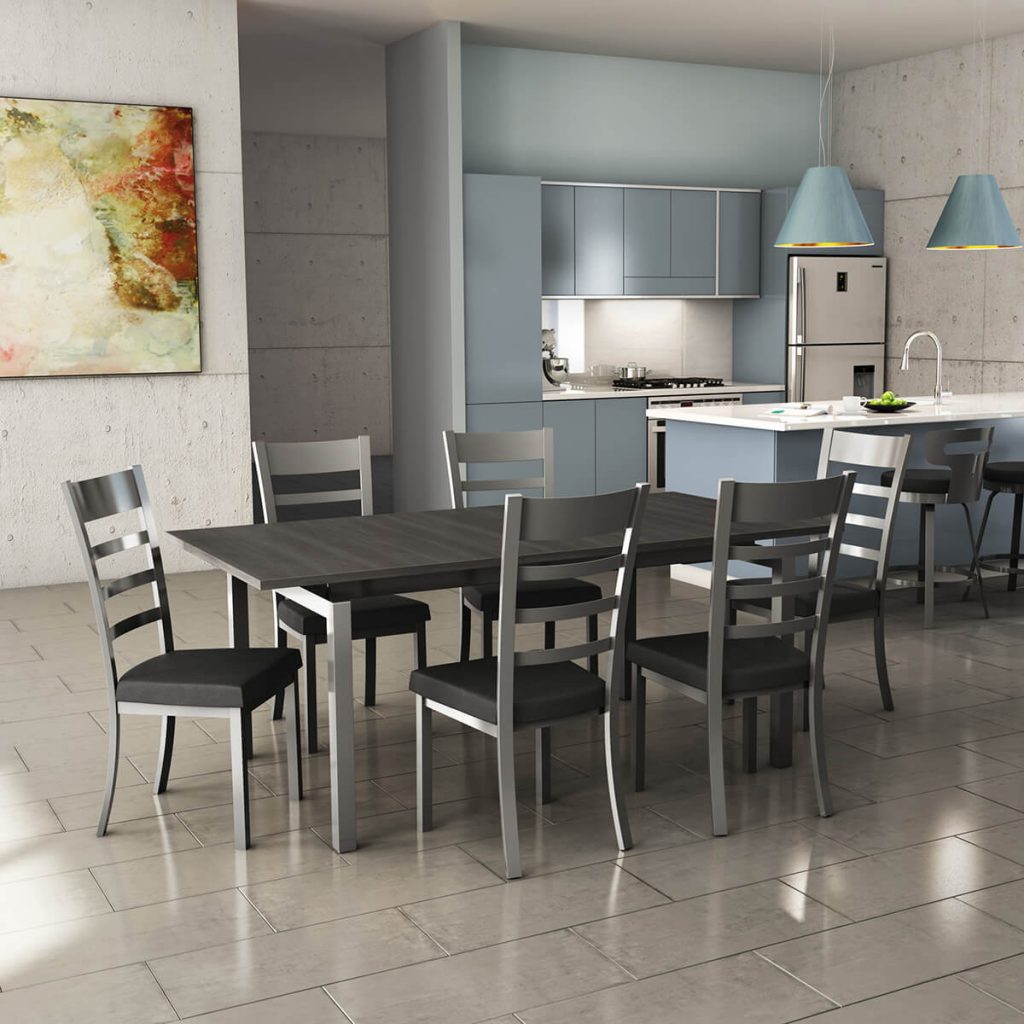 Matching Styles of Stools and Chairs
You can also choose to match the styles of the bar stools and chairs. Sometimes you don't have that option, but we offer plenty of matching chairs along with our stools!
Here are just a few examples:
Design Examples