When it comes to seating options, every type of seat has its own strengths. In this article, we'll focus on bar stools and their unique advantages over chairs. Whether you're looking for seating for your home or business, keep these benefits in mind.
1. Easy to Stand Up or Sit Down
Bar stools offer a distinct advantage over chairs when it comes to standing up or sitting down. This can be particularly beneficial in social situations, such as parties or events where guests frequently alternate between sitting and mingling.
Additionally, bar stools are great for stand-up games like darts or pool. And when you're watching a sports game, you can easily jump out of your bar stool and cheer for your team.
2. Improves Posture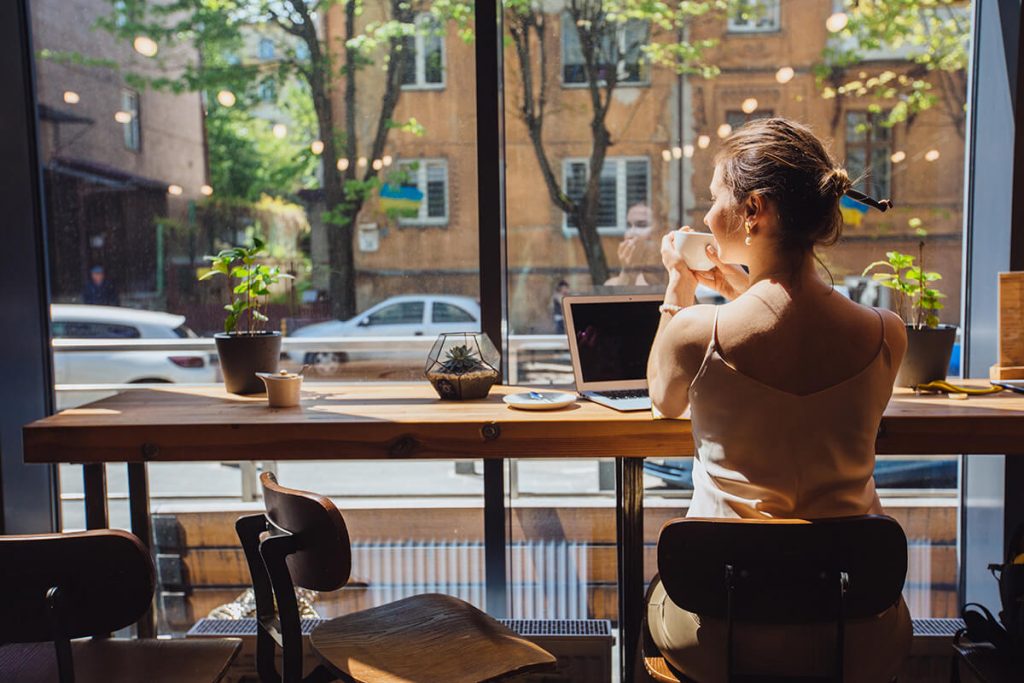 Bar stools can also help improve your posture and keep you alert and focused. Architects and artists have traditionally worked on stools because they offer a plain surface without a back or arms that can keep you awake and focused.
However, when you add a back and arms, a basic bar stool becomes a comfortable and relaxing seat that's perfect for kicking back with a drink.
A parsons stool with just a back provides the perfect balance between support and comfort.
3. Easier to Swivel With
Swiveling is another area where bar stools excel over chairs. They are perfect for places like parties or bars where you want to be in on the action.
With bar stools, your feet are usually placed on a footrest directly beneath your body, giving you leverage to swivel with ease.
Swivel chairs, on the other hand, position your feet in front of you, placing a greater strain on your abs and knees, making it less comfortable and reminiscent of sitting in an office desk chair.
9 Ways to Improve Your Productivity with Bar Stools
Are you looking for ways to boost your productivity? Look no further than the humble bar stool. Here are nine ways a bar stool can help you work smarter, not harder.
1. Improve Your Posture
Sitting on a bar stool can help you achieve a healthy, alert posture that makes it easier to focus on your work. With your feet under your body and your spine lifted straight, you'll feel more energized and focused.
2. Feel the High-Altitude Exhilaration
Sitting up high on a bar stool can get your blood pumping and your brain and muscles ready to perform. It's like the feeling of being on top of a mountain, but without the altitude sickness.
3. Breathe Better
Good posture opens up your lungs, allowing you to breathe more deeply and flood your brain with productivity-enhancing oxygen.
4. Stand and Stay Healthy
We all know that sitting for long periods is bad for our health. With a bar stool, it's easy to switch between sitting and standing, helping you stay healthy and productive.
5. Stir up New Ideas
Take little walks during your standing breaks. Popping up from your stool and walking around the room can get your thoughts flowing and improve your creativity.
6. Get Inspired by the View
A higher work surface can give you a new perspective and fresh inspiration. Switching from a low desk to a bar stool can give you a whole new view.
7. Enjoy the Boost of a New Location
If you're feeling stuck in your home office, bring your laptop to a new spot, like the kitchen island, and grab a stool. It can be a game-changer for your productivity.
8. Swivel and Think
A bar stool with a swivel seat can create the motion and movement necessary to spark new ideas and productive insights. Plus, it's an ab workout!
9. Have a Drink
Sometimes, all you need is a little liquid genius to get your creative juices flowing. Take a break and enjoy a drink at your home bar.
---
As you can see, a bar stool is a versatile and effective tool for boosting productivity. So next time you're looking for ways to work smarter, consider giving a bar stool a try.