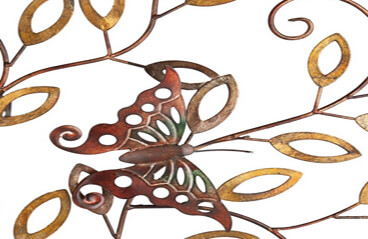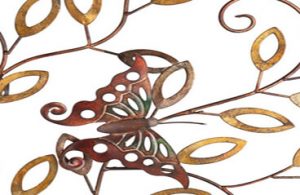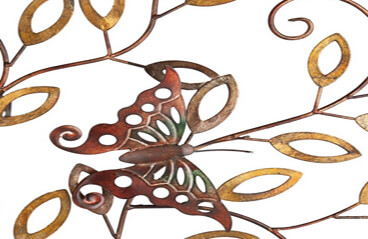 The Spring and Summer seasons bring the desire to get outdoors and start spending time in your garden, your yard, relaxing on your porch or sitting on your barstools with friends!
---
The design of your outdoor scene plays a large part in how much you're going to enjoy spending time there, so let those creative ideas start flowing and use these tips as inspiration to update your outdoor space!
Colors
The easiest way to give your outdoor space an update is to change the color scheme.
You can do this by simply changing the color of your front door or the cushions on your chairs, or take it a step further and bring in a whole new color palette.
Color can change the entire atmosphere and the look you're going for.
Whether you opt for bold colors that bring out your fun style or earth tones that invoke relaxation and a calm feeling, choose accessories that add pops of color and decor that adds visual interest and character.
Seating
In any outdoor space, you need to have comfortable seating. Whether it's oversized throw pillows you use on the floor or a set of unique barstools, choose a style and color combination that you'll enjoy looking at everyday.
Decor and Accessories
No outdoor space is complete without decor and the right accessories. An easy and affordable way to update the look of your porch or patio is to swap out your existing flower pots with new ones, or simply change the look by spray painting the pots.
With a simple can of spray paint you can unify mismatched accessories for a cohesive, updated look.
River rock or other polished pebbles, and even marbles, add a unique look. For example, start with a glass jar, fill it about half-way with river rock, and place a candle (that ties into your color scheme) on top of the rocks, then use it as a centerpiece or a small table accessory.
Please contact us with any questions and feel free to browse the rest of our site for a wide variety of unique barstools!