"I hired a handyman to finish putting these chairs together. There were no drill holes for the seat so he used a power drill and he was able to man handle the back of the other chair to make the screw line up with the hole.
Now that the hassle of putting it together is over, I will say the chairs are beautiful and I am very pleased with the purchase.
1 star for long wait and assembly issues
5 stars for customer support and a beautiful and unique looking chair."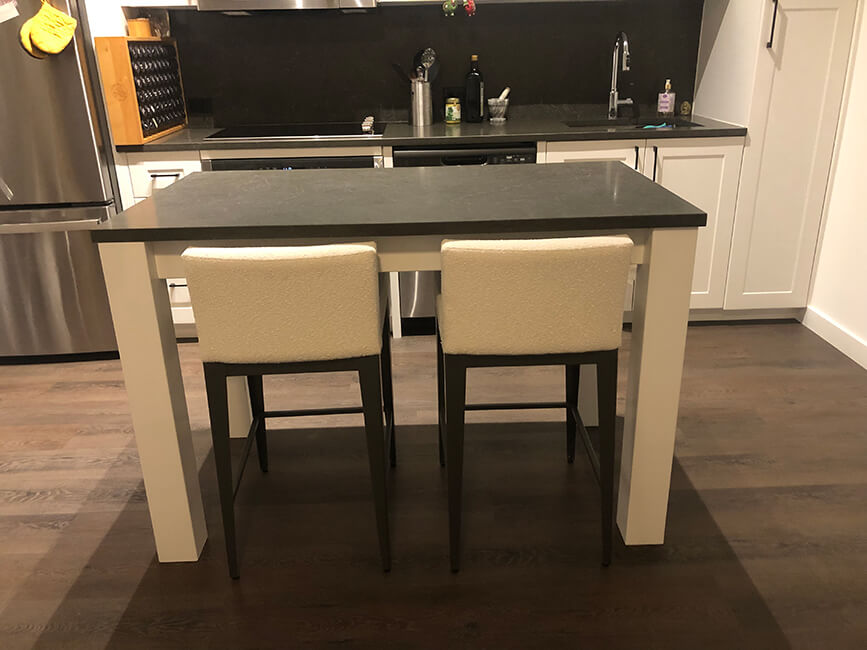 Reply from Barstool Comforts — For anyone reading this testimonial: avoid using power drills as they could damage the bar stools. If you run into any issues like this, please contact us right away. Thank you.