Have you ever heard of a countertop apron?
While aprons are commonly worn in the kitchen, a countertop apron is a design element that sits underneath and around the table top, typically measuring 2-6 inches in thickness. This type of apron enhances the look and style of the table or counter. It serves as a decorative feature that can also help protect the table's edge from wear and tear.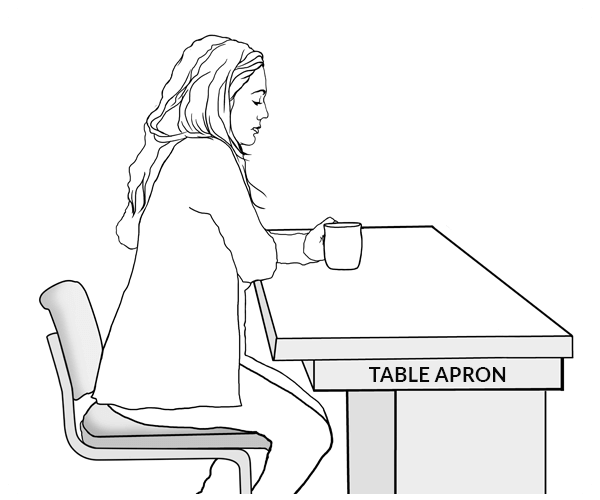 Here are a few examples of aprons in kitchens: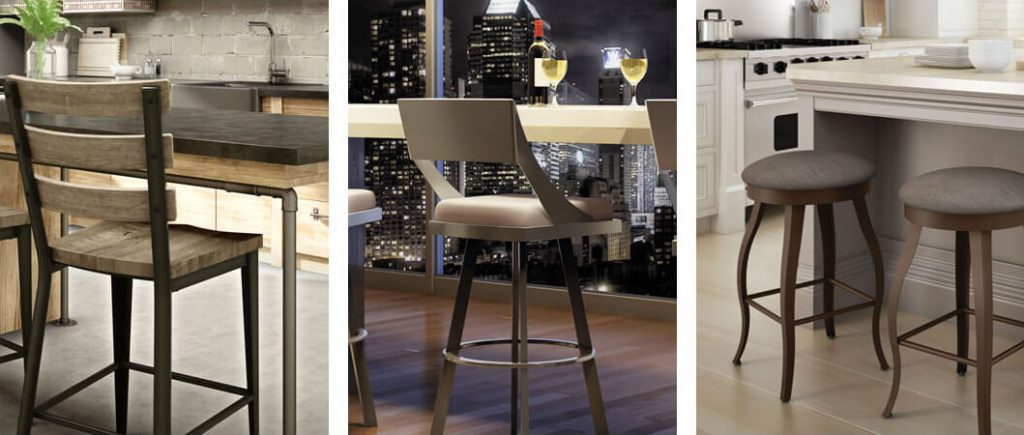 Problem #1 — Aprons Limit Leg Space
Although aprons can enhance the design of a table or counter, they can pose a challenge when choosing the right height for stools or chairs.
To illustrate this point, take a look at the images below. The image on the left shows a table with no apron, while the one on the right has a table apron.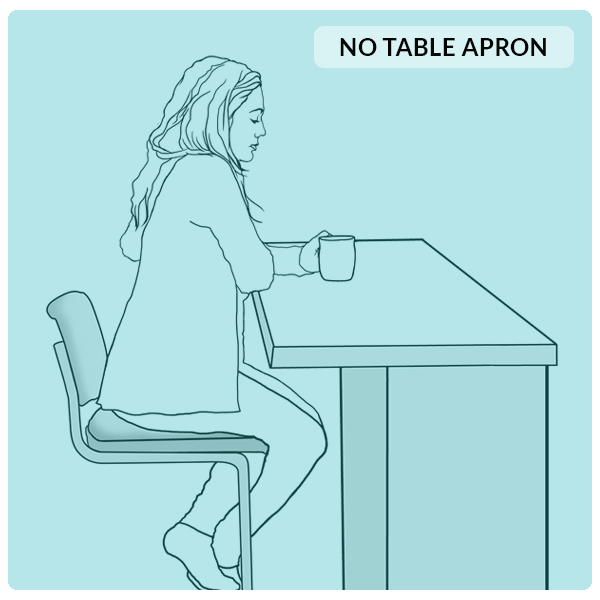 Notice how the apron (right) now limits your leg space.
Problem #2 — Aprons Make You Sit Too Low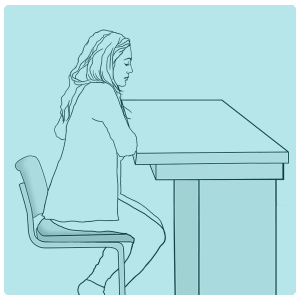 Choosing the right stool height for a counter with an apron is not as straightforward as you might think. While a lower height can provide more legroom, it can also cause you to sit too low and make it difficult to see eye-to-eye with someone sitting across from you.
To illustrate this point, let's consider a standard 36-inch high counter with a 4-inch thick apron. This leaves you with a 32-inch counter height from the apron to the floor. The optimal distance between the counter and the seat is typically 10-12 inches.
Subtracting 10 inches from the 32-inch height leaves you with a recommended seat height of 22 inches.
However, this may not be practical as it could cause you to sit too low, making it hard to reach the counter or causing your arms to be at an uncomfortable height.
It's important to take into account both the height of the counter and the thickness of the apron when selecting the appropriate stool height.
The Solution
If you're planning to build an island with a counter or have one built for you, it's important to ensure that the apron thickness does not exceed 2-3 inches. Thicker aprons can cause the problems mentioned above when selecting the right stool height.
If you're already faced with the challenge of finding the right stool height for a counter with a thick apron and need advice, don't hesitate to ask us. As experts in our field, we'll be glad to help you find the best solution for your needs.