We asked a few of our customers why they love their home bars, and here's what they said:
It's like going out without going out
Ok, so you'll miss some parts of going out—you won't be surrounded by strangers, and you don't have to listen to someone's 16-song jukebox takeover. But with good friends and good music, having a home bar can give you the feeling of going out without leaving the house. And you'll never get a parking ticket!
It's easy to entertain friends
You don't have to think about re-arranging your space when you have friends over—you just head for the home bar. Not to say that your parties have to revolve around alcohol. A home bar is a place to gather, with or without drinks. It's just as enjoyable with water, iced tea, soda or coffee.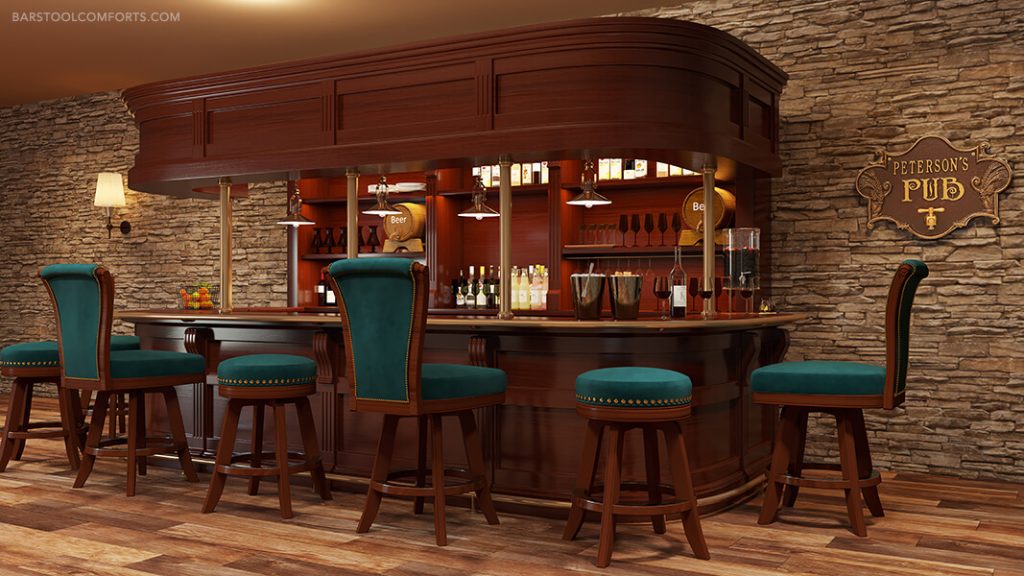 It's a divider between work and relaxation
The design of a space affects what you do there and how you feel. For example, you could have a picnic on a tennis court, but it wouldn't be comfy. You could bring your work laptop into a jazz club, but you might feel strange. That's because these places are built for a special purpose, and they make it easy to do a specific activity.
---
But what about the living room? you might say.
Yes, you can work from the living room, and you can relax there, too. But just as the home office is more business-like than the living room, the home bar is more laid-back.
It's a place to get creative
With a home bar, drinking involves more than opening a few bottles. A home bar is a flavor workbench, a place where you have the tools on hand to create new recipes.
It's fun to cook new meals, and it's just as fun to try new ideas with the home bar. And since you're the one who decides how much to pour, you can make a lot of cocktails without getting too silly.
---
Whether you're a seasoned entertainer or simply looking to upgrade your hosting game, a well-designed home bar can elevate your social gatherings and impress your guests.
From selecting the right bar stools to stocking the perfect glassware, there are many details to consider when creating a functional and stylish home bar.
With the tips and insights shared here, you're well on your way to designing a space that reflects your personal taste and makes you the envy of your friends and family.
So go ahead, raise a glass, and enjoy the secret delights of owning a home bar!