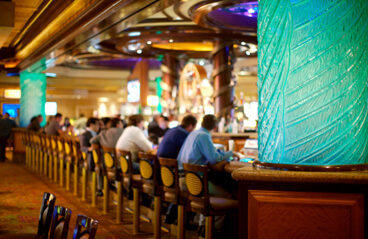 1. Don't crowd the space near the bar.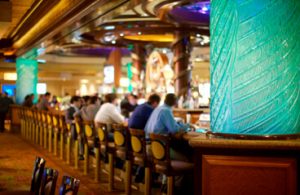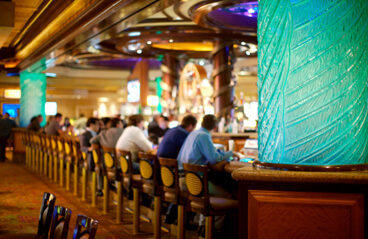 Customers are going to be moving those barstools around over the course of the night. Do you have enough space for people to get in and out, with room for foot traffic behind the stools?
For good flow, make sure there's enough of an aisle between the barstools and the first set of tables.
2. Don't use barstools with wheels.
If your bar has stools with wheels, you're asking for an accident, a broken neck and a lawsuit.
It's hard enough for sober guests to balance on a 32 inch stool with wheels. Throw in a few drinks and things can get ugly fast. That's why we don't sell stools with wheels!
3. Don't store dining supplies in the bathroom.
Just last weekend I was out at a restaurant that had a couple of extra tables and a stack of chairs stored in the bathroom. How do I know that the table I'm eating off of wasn't pulled out of the bathroom just a few hours ago?
In another bar, a bunch of kegs were stored in the bathroom. Sure, they're airtight and they might be empty, but still – that's a mental connection I don't want to make.
4. Don't say you can reserve a table when you can't.
I called a new Chinese place a few weeks ago to make a dinner reservation for Friday night. No problem, the host said, and took my name and the time. But when we got to the restaurant, it was obvious they didn't have a reservation system and all the tables were full.
If you don't take reservations, that's fine – just please don't pretend that you do!
5. Don't choose awkward dinner music.
Music with lyrics can be a gamble. A song about a breakup, death, revenge, or any other negative topic can bring down a happy night.
Restaurants should always go with instrumental music – but please don't pick the Muzak version of the Titantic soundtrack, which we heard last time we went out for Malaysian. That was just weird.
Have something to add? Let us know! Click here to send us a note.