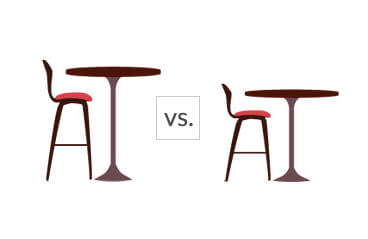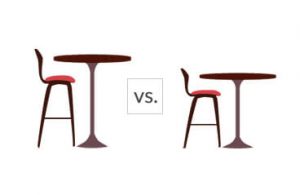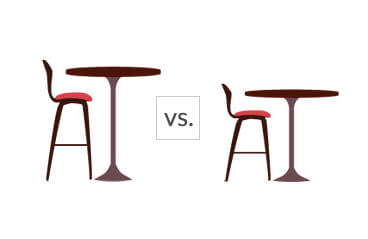 When considering dining and kitchen furniture, you may ask yourself:
"Which stool is right for me, for my business or if I have a party?"
Generally, you'd have to determine the use for your area.
We've provided 6 pros and cons for determining if a bar stool or a counter stool will work as your seating choice.
Pros:
Bar stools are great for height, such as looking out a window.
Bar stools can communicate a sleeker look that you will want for your restaurant or bar.
They are the perfect height for a standard bar.
Cons:
Not recommended for shorter people or small children because they are much harder to climb onto.
---
Pros:
Counter height is great for people who have had knee surgery, back surgery, hip surgery or for people who have trouble stooping down in a chair.
Cons:
Insuring the stool is stable enough (doesn't tip and isn't lightweight), children will have a much harder time tipping them over. Note: Children should not be standing on any stool.