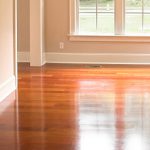 Protect your floor and bar stool investment by making sure you include nylon glides (or caps) on the bottom of the feet of your bar stools or dining chairs.
Metal bar stools typically arrive with nylon caps to insert (or sometimes, hammer) into the legs. All of our metal stools come packaged with some kind of glide, whether it be nylon or plastic.
Our nylon caps also help you more easily move or glide your chair across the room.
For Wood or Laminate Surfaces
For those who have wood or laminate floors, we recommend stick-on felts for extra protection. These can be glued on the bottom of the nylon glides.
For Tile Floors
For a tile floor or any floor that has grouting or a relief, a basic or plastic nylon cap is used. Felts on a tile floor can tear off of the stool because of the indentation in the grouting.