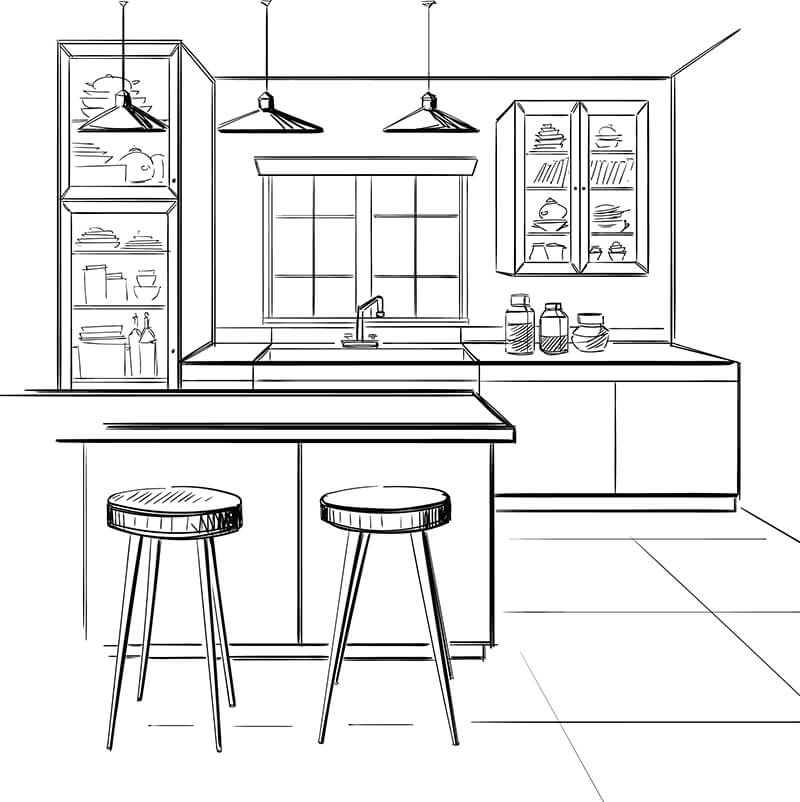 Time needed: 2 minutes.
How many bar stools do I need?
Measure your counter in inches.
Bar stools typically measure 16-21 inches wide.
For comfortable seating, allow 24 inches of seating space per person.
Divide 24 by your counter width.

For example, for a 72 inch wide counter, you will do: 72 ÷ 24 = 3 stools
Please note: bar stools with arms will occupy about 2 inches more than ones without arms.
Note: If the ends of the island are open and there is no wall, you will have slightly more clearing for stools.
Don't like doing math? Use our calculator:
Bar Stool Quantity Calculator
Learn how many stools you need to fit comfortably at your counter.
What is the distance needed between a stool and a wall?
To get in and out of a stool, you will need 18 inches of clearance, meaning that from your counter's edge and to the back of your stool, you should have 18 inches so you can comfortably get in and out of it.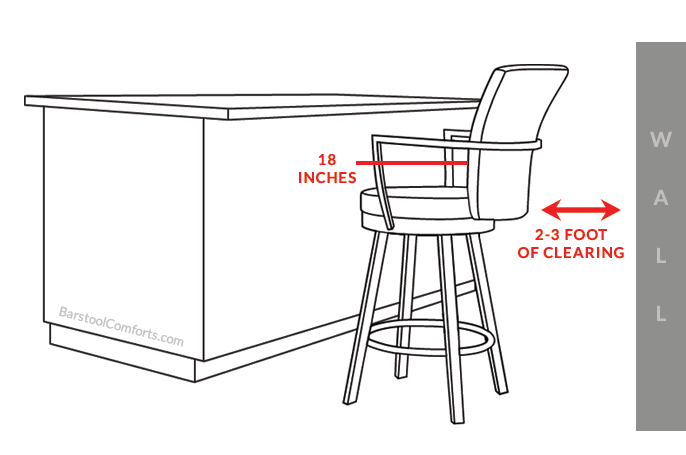 If you have 2 foot, that is more than enough.
However, if you want people to walk behind a person already seated, add another foot. Then 3 feet would be needed.
---
Time to Shop
Now that you have the correct measurements, it's time to dig in and shop!
Shop our collection of high quality custom-made bar stools: