"First, no problem with Barstool Comforts. Good communication, and everything went as expected. However we have three of the amisco bar stools we bought around 10 years ago.. We just added to our "fleet". Comfort is ok but the the quality now is not quite the same. Wooden backs are attached onto the frame via a narrow grove milled into the bottom of the back with sharp edges. Wood left on either side of the grove is pretty thin. Question the durability. Metal in the chair seems a slightly lighter gauge. Instructions are only fair."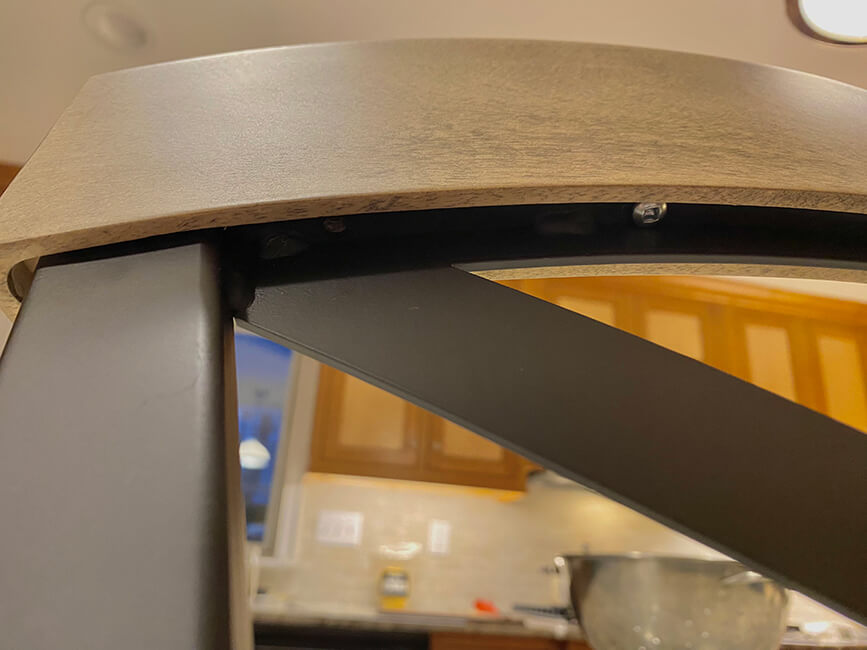 Reply from Barstool Comforts — Amisco did not make any design changes to the wood thickness or the metal thickness. There may be slight thickness variations which are inherent to any manufacturing process.
Thousands of these bar stools were made and sold over the past 20 years, and your new bar stool should be as durable as the ones you have had for 10 years.
The welding on the metal is warrantied for 10 years. All the wood or fabric is warrantied for 1 year.