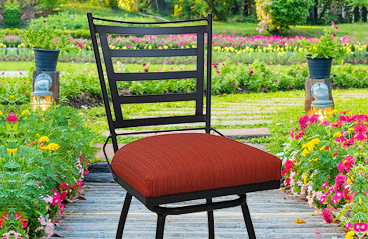 Just in time for warm weather—a new line of outdoor furniture! We're happy to bring you outdoor stools and tables by Tobias Designs. Here's what's to love about their products:
Made in America
All of Tobias's pieces are crafted at their facility in Liberty, North Carolina, just as they've been for the past 20 years.
Top-quality construction
Tobias outdoor stools have dependable, rust-proof aluminum frames. These sturdy frames have a powder-coated finish to keep out the elements, and the seats are built on weather-treated, marine-grade plywood. The cushions are also weatherproof and come in dynamic colors and patterns.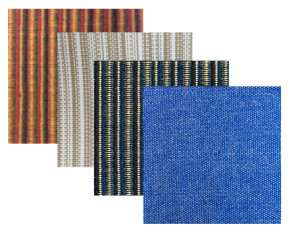 Design with elegant, inviting allure
The legs of these stools and tables have a natural curve, reminiscent of garden flowers and vines.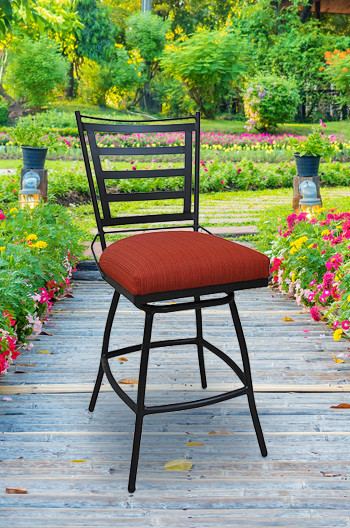 These stools fit perfectly in lush outdoor patios, gardens, yards and pool decks, truly blending into the nature that surrounds them.
All types of seating comfort
Tobias stools are available without backs, with backs, and with backs and arms. Choose whichever type of stool you prefer—or go for all the types to give your guests some options!
Customizable
Along with the type of seat, you can also customize Tobias stools' back cushion, seat cushion, seat height, and frame finish. If you have your own Sunbrella outdoor fabric, you can send it to us for custom upholstery.