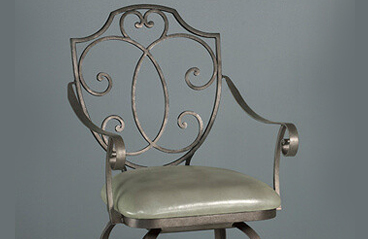 Not all of us have roomfuls of top quality furniture passed down by our family. What are the other options?
Quick reminder: Finding antiques can be a hassle!
You could go antique shopping, but you need a lot of time, a truck, and a stomach to compete with hoards of TV-inspired pickers. Not to mention a tolerance for bringing that "antique smell" into your home.
You could go to a furniture auction and get into a bidding war with serious collectors and museum curators. It can be fun until you scratch your nose at the wrong time and become the proud owner of a $500,000 stepstool.
You could go to yard sales and hope the furniture doesn't come with free termites and bed bugs.
How to find quality furniture with antique appeal
Luckily these bar stools from Wesley Allen are the perfect instant heirlooms. You get the timeless look and durability you want, all at a fair price.
Three of our favorite barstools
---
Click here to browse all of Wesley Allen's beautiful barstools.
And if you have any questions about whether a particular piece will match your décor, call us toll-free at 610-737-5693 for free, personalized design advice.