For past Valentine's Days, we've given you advice on how to create a romantic atmosphere in your home all year long. This year we want to show you a few pieces of furniture we absolutely adore.
Bring French Country style into your home with this beautiful barstool. The curves of the back's metalwork create a bouquet of hearts. Customize the height, add arms, choose your fabric and start a love affair with this gorgeous barstool!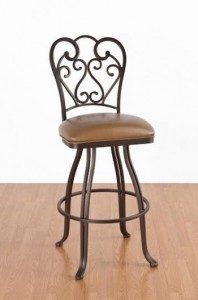 Click here to browse all French Country barstools
Live la dolce vita! Biscotti gives your home lip-smacking Italian design and a fabulously comfortable rounded back. Tailor it to your home by browsing through dozens of flattering upholsteries!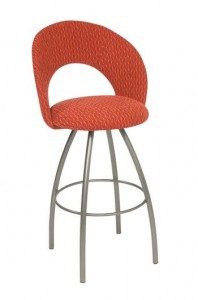 Click here for a tall version of Biscotti that's perfect for cafes or bars.
Madison Swivel Barstool
Tall, dark and handsome! This stool is the strong, silent type, made with love in America from 16 gauge steel and solid wood. Let it hold you and you'll never want to leave…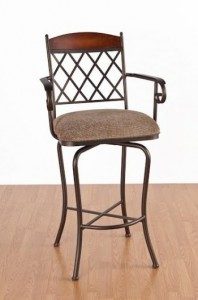 Click here to browse other wood-backed barstools.
This stool keeps a low profile, disappearing under the counter in the blink of an eye and then reappearing just as fast, unapologetically on-trend.
Its graceful lines and curvy silhouette are remarkably easy on the eye. The lady of the house has a new favorite spot to enjoy her morning coffee.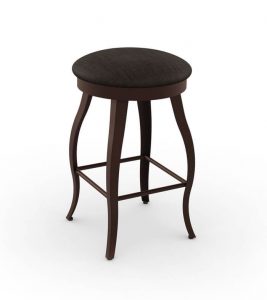 When's the last time you fell in love with a piece of furniture? Visit our Facebook page and let us know – and have a happy Valentine's day!