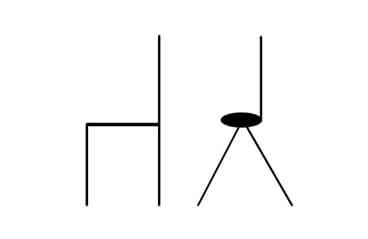 A stationary stool does not swivel and usually has four legs that come straight down from the seat.
Some people prefer these against swivel stools because they don't want to bang the counter or the backs of the stools when getting in and out of them. They are also preferred because of a space issue; when not swiveling, you can place them closer together because you don't have to allow for the room that the next person needs to swivel out of their seat.
A stationary stool can be pulled back when exiting, while a swivel stool stays at the same place and the person can exit on either side.
These stools can come with arms or without, padded seats or wood seats, and most are customized to your choice of color metals, woods, fabrics, vinyls, and sometimes leather.